Return to summary
Responding to the Afghan Crisis Locally, Nationally, & Globally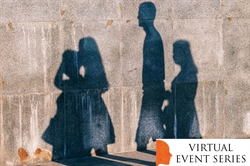 Date:
October 27, 2021 7 PM - 8 PM
Type:
Virtual
Issues:
Accountability
,
Asylum
,
Freedom of Movement
,
Human Rights Defenders
,
International Advocacy
,
Migrant Rights
The U.S. withdrawal from Afghanistan has precipitated a humanitarian crisis. Hear the latest on the global human rights response to the rapidly unfolding situation and about deteriorating conditions inside Afghanistan for women. And find out how the United States is handling the arrival of tens of thousands of people from Afghanistan.

Join us for a discussion with Jennifer Prestholdt, deputy director and director of The Advocates' International Justice team, Women's Human Rights Program Associate Elizabeth Lacy, and Refugee and Immigrant Program Director Sarah Brenes.