Return to summary
Afghan Legal Assistance Pro Bono Training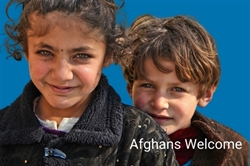 Date:
January 21, 2022 12 PM - 1 PM
Type:
CLE
Issues:
Asylum
,
Education
,
Migrant Rights
By the end of February, Minnesota will welcome over 1,300 Afghans in local communities, most of whom were evacuated from Afghanistan during the summer of 2021. The vast majority have a temporary legal status with no clear path to permanent legal status in the United States.

The Advocates for Human Rights is committed to providing legal advice and services to Afghan evacuees who cannot afford to hire a private attorney. AHR assistance is being offered in two phases. The first phase focuses on providing legal orientation and advice to individuals and families during the resettlement period between October 2020 and February 2021. The second phase ing in March 2021, will focus on more extended brief services or full representation.
Since October 2020, The Advocates' staff and volunteer attorneys have offered legal consultations to provide information to these families about their legal options to remain in the United States. The U.S. plans to clear the military bases by mid-February and send evacuees to resettlement cities. Minnesota anticipates receiving 700 individuals over the next 4-6 weeks. In order to meet the need, The Advocates seeks more volunteers to be trained to offer consultations that will be critical to securing a path to permanent status.
This training will prepare volunteers to work with clients from Afghanistan to understand their current legal status, most often humanitarian parole. It will also train volunteers to screen for potential permanent legal paths, including Adjustment of Status based on Special Immigrant Visas, Asylum with special considerations for Afghan asylum seekers, and the multi-step Special Immigrant Visa Petition option for Afghans who worked with the U.S. military.
Staff will provide an overview of these legal options as well as the logistics of volunteering with the virtual legal consultation clinics, including how to sign up.