Return to summary
Disappointing Refugee Admissions Announcement by Biden Administration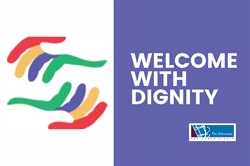 Date:
April 18, 2021
Country:
United States of America
Type:
Press Release
Issues:
Migrant Rights
April 18, 2021
Minneapolis, MN
The Advocates for Human Rights calls for the Biden administration to unequivocally restore U.S. leadership in refugee protection. The administration walked back Friday's announcement that it planned to maintain the historically low refugee admissions set by the previous administration, but the move falls far short of its early announcement that it would raise numbers to 62,500.

We urge the administration to take prompt action to welcome refugees and restore the right to seek protection from persecution and torture. "Every day that the administration delays refugee processing is another day that harms people fleeing persecution and keeps families separated," said Sarah Brenes, director of The Advocates' Refugee & Immigrant Program.

The Administration's waffling follows significant delays issuing new admissions numbers, despite promises of reversing harmful policies of the previous administration. As a result, over 700 refugee flights have been cancelled, and thousands of people remain delayed in often dangerous conditions or separated from family. Waiting another month to issue revised numbers threatens to exacerbate these harms.

The administration's lack of clarity on refugee admissions undermines efforts to provide more predictable and less perilous paths for people fleeing persecution. The refugee admissions process is precisely that type of path.

"The reality is that the United States welcomes a tiny fraction of the world's people forcibly displaced by persecution, torture, and other human rights violations," Brenes said. "We know that the world is more peaceful and just when people are able to migrate with dignity and seek protections from harm."

###