Return to summary
The Advocates Joins in Call for Effective Implementation of Liberian Immigration Program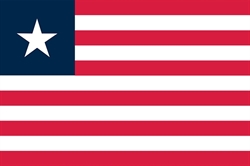 Date:
August 12, 2021
Document:
LRIF Sign-On Letter - FINAL - 08.12.2021 2.pdf
Country:
Liberia
Type:
Post
Issues:
Asylum
,
International Advocacy
,
Migrant Rights
The Advocates have signed on with 149 organizations that serve and advocate for Liberian immigrants, including members of the Liberian Refugee Immigration Fairness (LRIF) Strategy Group. The attached letter was respectfully submitted to promote urgent implementation recommendations for U.S. Citizenship and Immigration Services with only 4 months left before the current program deadline, set for December 20, 2021.
The letter can be read here.