Return to summary
Take Advantage of Volunteer Opportunities with The Advocates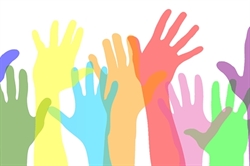 Date:
June 25, 2019
Country:
United States of America
Type:
Opportunity
Issues:
Interpretation, Translation
For more than five years, we have seen children and families fleeing for their lives seeking safety in the United States. They face increasing challenges to receiving due process and navigating the asylum system. Yet many have found their way to Minnesota, with hopes of finding legal services, language access, and a welcoming community. By engaging pro bono attorneys and other volunteers, The Advocates for Human Rights is the largest provider of free legal services to low-income asylum seekers in the Upper Midwest. You can get directly involved in supporting asylum seekers in Minnesota. If you have legal or language skills, you can volunteer by taking a pro bono case, assisting with interpreting and translating, or by staffing the National Asylum Helpline.
If you are a community member interested in welcoming asylum seekers to our communities, consider attending the next Asylum Support Network meeting on Thursday, June 27 from 12:00 PM to 1:30 PM (CDT) at the North Regional Library (1315 Lowry Avenue North, Minneapolis, MN 55411). The topic will be Asylum Seeker Sponsorship. Katharine Gordon, as the Pro Bono Coordinator for
Al Otro Lado
, works with people who are in immigration detention throughout the country and who might have a better chance of being released on their own recognizance if they had a sponsor and network of community support. While Al Otro Lado has worked mostly with people who are detainees, sometimes sponsorship situations fall through once a person is released, and at that time folks may look to a wide variety of alternate sponsors throughout the country. Katharine has facilitated such sponsorships here in the Twin Cities. Come join us and learn what the different levels of sponsorship are and how you can be involved in extending hospitality and support to newly arrived asylum seekers.