Return to summary
Albania - Human Rights Council - Domestic Violence - October 2018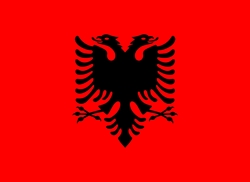 Date:
October 1, 2018
Document:
albania_report.pdf
Country:
Albania
Type:
Intl Mechanism Submission
Issues:
Gender-Based Violence
,
International Advocacy
,
Women's Rights
Mechanism:
Universal Periodic Review
Report Type:
Stakeholder Report
The Advocates for Human Rights, together with Human Rights in Democracy Center, submitted a joint stakeholder report addressing domestic violence in Albania for the 33rd Session of the Human Rights Council's Working Group on the Universal Periodic Review.
Albania was among the first countries to ratify the Istanbul Convention and has taken steps to comply with its obligations under the treaty. The government now funds a free women's helpline to mitigate violence against women, however, the NGO that operates the service is highly underfunded. It also has some laws that address domestic violence but they are limited by their language and lack of implementation.
Domestic violence victims in Albania also face problems accessing short-term housing, and they do not have access to support services for emergencies, crisis management, and psycho-social rehabilitation. This problem is intensified by the lack of support in attaining medical reports from health centers, harmful practices in protection order proceedings, lack of access to legal aid, and insufficient oversight by police officers.
In Albania's 2014 UPR the country received 23 recommendations on mitigating domestic violence. Albania supported these recommendations and has since made some progress in programs to assist victims of domestic violence through the improvement of the investigation process and courtroom procedures. But Albania has not made progress in addressing the factors that limit women from filing domestic violence complaints.
The authors of the report propose the following priority recommendations to the Government of Albania:
Provide ongoing trainings for police, judges, health professionals, victims' support services, and other professional institutions encountering the problems of violence against women and domestic violence.
Increase funding for social programs that will increase victim access to long-term and stable housing options.
Establish standards and increase the number of perpetrator treatment programs that meet internationally accepted standards, focus on the safety and rights of women and children, coordinate with specialist support services for victims, and train staff conducting these programs.
Establish and fund the state compensation program for victims of violence against women.