Return to summary
Bosnia and Herzegovina - Human Rights Council - Domestic Violence - March 2019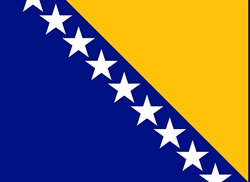 Date:
March 1, 2019
Document:
bosnia_ahr_zct_upr_march_2019_final_2.pdf
Country:
Bosnia and Herzegovina
Type:
Intl Mechanism Submission
Issues:
Bias and Discrimination
,
Gender-Based Violence
,
International Advocacy
,
Legal Representation
,
Policing
,
Women's Rights
Mechanism:
Universal Periodic Review
Report Type:
Stakeholder Report
Stakeholder Report for the United Nations Universal Periodic Review, 34th Session of the Working Group on the Universal Periodic Review
Partner: Ženski centar Trebinje
The Advocates for Human Rights submitted a joint stakeholder report with Ženski centar Trebinje on domestic violence in Bosnia and Herzegovina (BiH) for the 34th Session of the Human Rights Council Working Group on the Universal Periodic Review.
Bosnia and Herzegovina is composed of two entities, the Federation of Bosnia and Herzegovina and Republic of Srpska (RS), and one self-governing district, District Brcko. Most legislation occurs at the entity level, so the national legislature has limited influence.
Violence against women is a widespread problem in the Federation of Bosnia and Herzegovina (FBiH) with 47.3% of women in Republika Srpska (RS) and 47.2% of women reporting having experienced some type of violence according to the Gender Equality Agency of Bosnia and Herzegovina. Although BiH has made efforts to advance domestic violence laws and protection measures, gaps remain with regard to victim protection and effective access to services. Victims lack short-term housing, as the number of beds in safe houses is insufficient. Psychological and economic support services are also insufficient to meet the needs of victims. Reports show that many women hold negative opinions toward the Centers for Social Work (CSW) because of their often inappropriate and re-traumatizing responses.
The justice system is also ineffective in providing protection. Police often treat domestic violence as a marriage conflict and pressure the victim to acquiesce. Even when authorities pursue these cases they are usually treated as a misdemeanor. The incentive to report is further dampened by the high costs of legal counsel, lack of compensation for damages, and delays in prosecutions.
The authors of the report propose the following recommendations for the Government of Bosnia and Herzegovina:
Dedicate efforts and funding for safe houses to increase the number of spaces available.
Expand and financially support services provided to victims in safe houses, including counseling services, support groups, and economic empowerment opportunities.
Increase the number and the scope of programs that train police officers, judges, and social workers working with victims and perpetrators of domestic violence.
Ensure access to free legal aid for victims of domestic violence.