Return to summary
Cameroon - African Commission - Women's Rights - October 2013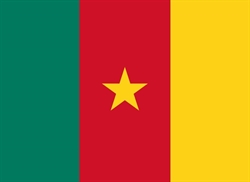 Date:
August 1, 2013
Document:
Cameroon - African Commission - Women's Rights - October 2013
Country:
Cameroon
Type:
Intl Mechanism Submission
Issues:
Bias and Discrimination
,
Gender-Based Violence
,
International Advocacy
,
Torture
,
Women's Rights
,
Workers' Rights
Mechanism:
African Commission on Human and Peoples' Rights
Report Type:
Stakeholder Report
Report on the Rights of Women in the Republic of Cameroon Under the African Charter on Human and Peoples' Rights in response to The Third Periodic Report of the Republic of Cameroon presented at The 53rd Ordinary Session of the Commission April 2013, African Commission on Human and Peoples' Rights, 54th Ordinary Session (22 October to 5 November 2013)

Partner: Ecumenical Service for Peace (SeP)
The Advocates for Human Rights in collaboration with Ecumenical Service for Peace, submitted a report on the rights of women in the Republic of Cameroon to the African Commission on Human and Peoples' Rights for its 54th Ordinary Session in October 2013. The report addresses four forms of violence—rape, domestic violence, breast ironing and, female genital mutilation (FGM)—as well as the issue of women's access to employment. The report demonstrates that Cameroon does not do enough to protect and promote the rights of women.
Cameroon's human rights treaty obligations and domestic law require that the government protect women and girls from gender-based violence and gender-based employment discrimination. Nonetheless, perpetrators of gender-based violence are rarely held accountable. Marital rape, some forms of domestic violence, and breast ironing are not illegal in Cameroon. The government of Cameroon also fails to provide a supportive legal system to protect and rehabilitate victims of gender-based violence. In the realm of employment, Cameroonian law gives a husband the right to veto his wife's choice of profession.
The report includes recommendations to the government of Cameroon, including:
Mandate thorough and effective investigations of all cases of sexual assault;
Provide training on the dynamics of domestic violence to legal, social service, and health care personnel;
Amend the penal code to criminalize all acts of domestic violence, including marital rape; and
Immediately adopt legislation that criminalizes FGM and breast ironing.