Return to summary
Colombia - Human Rights Council - Violence Against Women - October 2017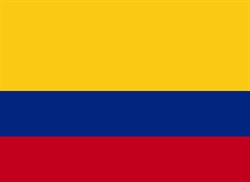 Date:
October 4, 2017
Documents:
Colombia - Human Rights Council - Violence Against Women - October 2017 (English)
Colombia - Human Rights Council - Violence Against Women - October 2017 (Spanish)
Country:
Colombia
Type:
Intl Mechanism Submission
Issues:
Gender-Based Violence
,
International Advocacy
,
Women's Rights
Mechanism:
Universal Periodic Review
Report Type:
Stakeholder Report
Stakeholder Report for the United Nations Universal Periodic Review, 30th Session of the Working Group on the Universal Periodic Review (April - May 2018)
Partner: The Humphrey School of Public Affairs, University of Minnesota Human Rights Research Project on Implementation of Colombia's Laws on Violence Against Women
The Advocates for Human Rights and the Humphrey School of Public Affairs at the University of Minnesota submitted a report on October 4, 2017 to the Human Rights Council during its Universal Periodic Review of the Republic of Colombia, addressing the issue of violence against women in the country. The report showcases the perspective of the Family Commissioners, the institution charged with issuing protective orders for women, alongside other institutions charged with the administration of related laws.
The rate of women experiencing intimate partner violence in Colombia is among the highest in the world. The 2015 Demographic Health Survey reports that 64.1% of Colombian partnered women have experienced emotional violence and 31.9% have experienced physical violence during their lives. Additionally, only 20% of those women report violence to a state authority.
Colombia has taken actions to combat violence against women through adopting a national policy on gender equity, creating a national domestic violence hotline, and promulgating Law 1761 on femicide in July 2015. While Colombia is showing improvement in combating violence against women, it is still a highly prominent issue in Colombian society.
Colombia's response to violence against women is highly dependent upon the institution of the Family Commissioners (FC), which provides domestic violence victims access to justice, protection and services. Family Commissioners currently face many problems including a lack of funding and necessary infrastructure, lack of sufficient Family Commissioners per township, and being mandated to uphold too many responsibilities, which lengthens the time it takes for a victim to receive protective services.
The joint stakeholders in this report make several recommendations regarding the issue of violence against women in Colombia including: accept the Special Rapporteur on violence against women's request to undertake an official mission in the country at the earliest possible opportunity; provide the funding and the political will to require its Ministry of Health to fulfil Colombia's legal obligations under Law 1257 to provide medical and related services to women who are at risk due to domestic violence; and materially reduce the number of legal responsibilities assigned to FC.