Return to summary
Human Rights Committee - Gender-based Violence, Gang Violence, Trafficking, and Police Corruption - March 2018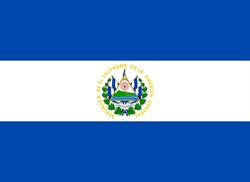 Date:
March 12, 2018
Document:
el_salvador_gender-based_violence_march_2018.pdf
Country:
El Salvador
Type:
Intl Mechanism Submission
Issues:
Gender-Based Violence
,
Human Trafficking
,
International Advocacy
,
LGBTI Rights
,
Policing
,
Women's Rights
Mechanism:
UN Human Rights Committee
El Salvador's Compliance with the International Covenant on Civil and Political Rights: Gender-based Violence, Gang Violence, Trafficking, and Police Corruption, 122nd Session of the Human Rights Committee (12 March - 6 April 2018)
The Advocates for Human Rights submitted a stakeholder report on gender-based violence in El Salvador for the 122nd Session of the Human Rights Committee in March 2018.
Although several legislative and societal reforms were implemented, violence against women remains a significant issue in El Salvador. Gender-based violence includes domestic violence, sexual assault, and even femicide. In 2012, El Salvador enacted the Ley Especial Integral para Una Vida Libre de Violencia para las Mujeres (the "2012 Law"), which criminalizes domestic violence, sexual assault, psychological abuse, and financial abuse and provides a jail or prison sentences for violations. In 2013, the government established a Five-Year Plan to implement the National Policy on Access to a Violence-Free Life for Women. The policy includes the creation of support units and resources to better handle domestic violence crimes.
Unfortunately, the acceptance of domestic violence has normalized gender-based violence, which deters women from reporting instances of assault and rape. Women do not believe that victims will be prosecuted, do not want publicity, worry about cultural and societal norms, and fear reprisal. The prevalence of gang violence towards women in El Salvador create an unsafe environment for women. Accounts of gender-based violence from clients of The Advocates detail physical and sexual assaults on women. Clients reported being treated like property and were threatened with gang violence if they refused sexual advances or reported domestic violence from their partners.
Corruption of law enforcement also plays a role in ineffective protection of citizens' well-being and safety. Clients who did report instances to the police did not have a follow-up and the police did not conduct an investigation. Information may not remain confidential and police may have connections to gangs as well. As a result, some clients fled the country for safety due to death threats to them and their families.
The Advocates for Human Rights several recommendations for the Government of El Salvador, including:
Put into practice strategies aimed at eliminating gender stereotypes in society and take concrete steps to address the societal and cultural pressures on victims and increase the reporting of crimes of violence against women, including sexual assault and domestic violence.
Establish a comprehensive program to protect women from violence, including public education, effective prosecutions, and training for law enforcement, investigators, prosecutors, and judges. Ensure that all acts of domestic violence are effectively investigated, prosecuted, and perpetrators punished.
Compile and publish on an annual basis data about all complaints received by the Office of the Human Rights Advocate alleging violations of the rights of LGBTI individuals, including the nature of the allegations, the response by the Office, and any follow-up or disciplinary action taken by the Office or other sectors.