Return to summary
United States - Universal Periodic Review - Trafficking and Labor Exploitation - October 2019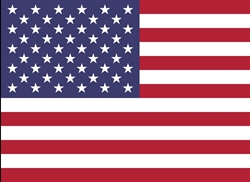 Date:
October 3, 2019
Document:
United States - Universal Periodic Review - Trafficking and Labor Exploitation - October 2019
Country:
United States of America
Type:
Intl Mechanism Submission
Issues:
Human Trafficking
,
International Advocacy
,
Migrant Rights
,
Workers' Rights
Mechanism:
Universal Periodic Review
Report Type:
Stakeholder Report
36th Session of the Working Group on the Universal Periodic Review (May 2019)

Partner: Centro de Trabajadores Unidos en la Lucha (CTUL)
The Advocates for Human Rights in collaboration with the Centro de Trabajadores Unidos en la Lucha (CTUL), submitted a report on labor exploitation and human trafficking in the United States (with focus on Minnesota) in preparation for the 36th Session of the Working Group on Universal Periodic Review in May 2020.
The United States has accepted recommendations in previous UPR reviews to ratify multiple human rights treaties but has not followed through. The U.S. accepted recommendations against human trafficking and labor discrimination but has left exceptions for immigrant and agricultural labor. Many workers are subject to wage theft, lack of oversight, and retaliation for complaints. In the Fair Labor Standards Act, the U.S. has refused to remove agricultural exemptions.
The U.S. immigration system exacerbates trafficking. The Trafficking Victims Protection Act offers some relief to victims of trafficking, but is not adequately enforced. Furthermore, Temporary Visas are tied to employers which can result in employers keeping workers hostage.
Recommendations to the United States government include:
Provide functional legal pathways for migrant workers, increasing amount granted
Require federal immigration enforcement officers to screen for victims of human trafficking prior to detainment.
The Department of Labor should expand its investigations into industries with high levels of exploitation and prevent retaliation as well as ensure that labor laws are enforced for those with undocumented workers.
Wage and labor laws should be amended so that independent contractors and subcontractors cannot shield themselves from treatment of undocumented workers.
Providing funding to labor organizations to help empower workers.