Return to summary
Ukraine - CEDAW - Domestic Violence - February 2020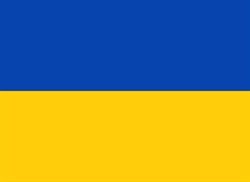 Date:
February 3, 2020
Document:
ukraine_cedaw_loipr_2020_final.pdf
Country:
Ukraine
Type:
Intl Mechanism Submission
Issues:
Bias and Discrimination
,
Gender-Based Violence
,
International Advocacy
,
Women's Rights
Mechanism:
UN Committee on the Elimination of Discrimination against Women
Report Type:
List of Issues Prior to Reporting
The Advocates for Human Rights, along with Women's Perspectives, submitted a Suggested List of Issues on domestic violence in Ukraine for the 77th Session of the Committee on the Elimination of Discrimination against Women (Pre-sessional Working Group) of the Convention of the Elimination of All Forms of Discrimination against Women in March 2020.
Domestic violence remains a serious problem in Ukraine. Despite inadequate data collection, sources describe rates of domestic violence as "widespread," "common," and the number of women victims as "high." According to the Ukrainian National Police, there were 115,473 complaints of domestic violence in 2018, of which nearly 90,000 were from women. Most victims never report their abuse, however; one survey found that 75% of victims of violence in Ukraine did not seek any help. Another 15% sought help only from friends and family, leaving just 10% of victims who reported any incidents of domestic violence to the police or other authorities.
While Ukraine has amended its Criminal Code to update its laws on rape and sexual violence and recently passed law on Preventing and Combating Domestic Violence, legal protection remains lacking and resistance from certain organizations and groups opposed to gender equality threaten to undermine Ukraine's progress in protecting women from violence, contrary to Ukraine's own Constitution and obligations under CEDAW. Stakeholders in Ukraine note that there is a growing trend in State policies to emphasize the "preservation of family and family values" over the protection of women's rights or combating domestic violence.
Suggested Questions:

Will the Government of Ukraine approve amendments to legislation to ensure the enforcement of court decisions on restraining orders, particularly with regard to the eviction of a perpetrator from shared housing?
Which measures are being pursued by the State to ensure that urgent prohibitive orders and restraining orders are effectively implemented, with priority on victims' rights?
How will the Government of Ukraine improve the collection of statistics on cases of domestic violence, including ensuring the disaggregation of data by age, perpetrator victim relationship, and location of crime?
What measures are being taken by the State in order to eliminate discriminatory stereotypes and patriarchal perceptions about the role and responsibilities of women and men in family and society, in particular regarding tolerance of domestic violence?