Return to summary
Committee on the Rights of the Child (List of Issues) - Article 475 - December 2013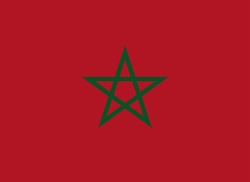 Date:
December 2, 2013
Document:
morocco_rights_of_the_child_article_475_december_2013.pdf
Country:
Morocco
Type:
Intl Mechanism Submission
Issues:
Children's Rights
,
International Advocacy
,
Women's Rights
Mechanism:
UN Committee on the Rights of the Child
Report Type:
List of Issues
The Advocates for Human Rights in collaboration with Mobilising for Rights Associates submitted a list of issues report focusing on the sexual abuse of minors under Article 475 of the Moroccan Penal Code to the Committee on the Rights of the Child.
Article 475 of the Moroccan Penal Code provides that whoever "abducts or deceives" a minor, without using violence, threat or fraud, can escape prosecution and imprisonment if:

1. The abductor marries the victim; and
2. Those persons who have a right to request annulment of the marriage do not file a complaint.

Organizations and news reports from Morocco indicate that Article 475 has been applied in cases of sexual abuse of minors in order to preserve the "honor" of the victim and her family. Both the number of petitions for authorization to marry minors and the approval rate are high and increasing. In 2007, 10.03 percent of marriages were of minors, and 86.6 percent of the 33,596 petitions were authorized. In 2011, the rate had risen to 11.99 percent of all marriages and 89.56 percent of 36,927 petitions for authorization to marry a minor were granted. In 2011, 33.58 percent of petitions were for minors ages 14-16. The overwhelming majority of the minor spouses, 99.31 percent were girls. Local NGOs report marriages of girls as young as 13, 14, and 15.
Although bills have been introduced in the Moroccan Parliament that would amend or abrogate Article 475, no action has been taken to date. In addition, in spite of the reality of early and forced marriage for young Moroccan girls, the Moroccan government has made statements in recent United Nations submissions that Article 475 does not apply to, and has not been applied in, cases of sexual abuse of minors. Given the factual situation on the ground in Morocco and the clear violations of Morocco's obligations under the Convention of the Rights of the Child, we recommend that the Committee further investigate the issue of marriage of minor girls, as well as the role Article 475 plays in instances of sexual abuse involving minors.
The Advocates identified questions the Committee should pose during its review of Morocco's compliance with its obligations under the Convention on the Rights of the Child to emphasize the ways in which Morocco should better protect the rights of children.