Return to summary
Eswatini - Universal Periodic Review - Death Penalty - March 2021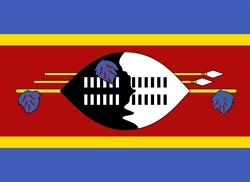 Date:
March 25, 2021
Document:
Eswatini UPR Death Penalty
Country:
Eswatini (formerly Swaziland)
Type:
Intl Mechanism Submission
Issues:
Death Penalty
,
International Advocacy
Mechanism:
Universal Periodic Review
Report Type:
Stakeholder Report
Kingdom of Eswatini (formerly Swaziland)
Stakeholder Report for the United Nations Universal Periodic Review
Partner: The World Coalition Against the Death Penalty
This report addresses the Kingdom of Eswatini's compliance with human rights obligations with regard to the death penalty. Eswatini has had a de facto moratorium on executions since 1983. Since then, 45 people have been sentenced to death, and 44 of those death sentences have been commuted to life imprisonment. Eswatini courts have not handed down new death sentences since 2016, but one individual remained on death row as of the end of 2019. The death penalty remains on the books as a possible punishment for both murder and treason; unlike a conviction for murder, a conviction for treason allows imposition of the death penalty even if the defendant has not committed an intentional killing. Moreover, law enforcement continues to use torture, which is not specifically criminalized, as an investigative tool. This report recommends that Eswatini abolish the death penalty, ratify relevant human rights treaties, amend laws to criminalize and punish torture, adopt a zero-tolerance policy regarding torture, publicize investigations of deaths resulting from torture in prison, and increase the transparency of the criminal justice system for death penalty-related cases, including public reporting of information regarding (a) imprisonments, (b) access to counsel for those who cannot afford private counsel, and (c) treatment of persons on death row.