Return to summary
Guatemala - CEDAW - Violence Against Women - August 2017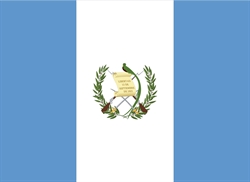 Date:
August 1, 2017
Document:
Guatemala - CEDAW - Violence Against Women - August 2017
Country:
Guatemala
Type:
Intl Mechanism Submission
Issues:
Accountability 
,
Bias and Discrimination
,
Gender-Based Violence
,
International Advocacy
,
Women's Rights
Mechanism:
UN Committee on the Elimination of Discrimination against Women
Report Type:
Stakeholder Report
The Advocates for Human Rights submitted a stakeholder report on Guatemala's compliance with the Convention on the Elimination of All Forms of Discrimination Against Women (CEDAW) for CEDAW's 68th session. The submission focused on Guatemala's compliance with the convention relating to Guatemala's legislative framework, domestic violence, access to justice, and marriage and family relations.
Violence against women remains a significant problem in Guatemala, with the impunity rate for crimes of violence against women estimated to be above 90 percent. During CEDAW's most recent review of Guatemala, the committee expressed concern on the lack of legal protections against discrimination against women, laws which discriminate against women, pervasive patriarchal stereotypes and attitudes, and the high rates of femicide and impunity for violence against women. The committee issued recommendations on measures for Guatemala to approach these issues.
The submission also reports on issues related to Guatemala's legislative framework. Since Guatemala's last review it has expanded its Municipal and Criminal Codes to include further protections for women. Nevertheless, Guatemala lacks a national prohibition on discrimination against women. While there have been improvements to Guatemala's laws on protection of women from femicide and sexual assault, in practice these laws are frequently not enforced by judges who are reluctant to punish perpetrators. Additionally, there remain areas of the law which discriminate against women, including areas of Family Law.
The submission also reports that police and other legal systems often fail to protect women from domestic violence. Women seeking help from police or from the legal system can be denied help and/or exposed to further violence. Even when women are granted some legal protections, those protections are often not adequate. Frequently, victims of domestic violence have to flee the country in order to escape their partners.