Return to summary
Honduras - Convention Against Torture - Violence Against Women - July 2016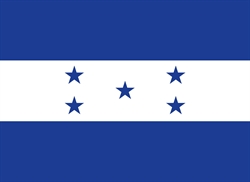 Date:
July 1, 2016
Document:
Honduras - Convention Against Torture - Violence Against Women - July 2016
Country:
Honduras
Type:
Intl Mechanism Submission
Issues:
Gender-Based Violence
,
Human Trafficking
,
International Advocacy
,
Torture
,
Women's Rights
Mechanism:
UN Committee against Torture
Report Type:
Shadow/Parallel Report
The Advocates for Human Rights submitted a report to the UN Committee Against Torture for its review of Honduras in July 2016. The report highlights the pervasiveness of violence against women in Honduras, as well as the Honduran government's failure to fulfill its obligations under the Convention to diligently prosecute perpetrators of violence against women and protect the victims of these forms of violence.
Violence against women is widespread and systematic in Honduras, and it affects women and girls in numerous ways. There are high levels of gun violence, domestic violence, femicide, and sexual violence in the country. The UN Special Rapporteur on Violence Against Women, upon completing her country mission to Honduras in July 2014, noted that "between 2005 and 2013, the number of violent deaths of women rose by 263.4%." She continued, "statistics from the Public Prosecutor's Office reflect approximately 16,000 reported allegations of numerous manifestations of violence against women for 2012, with 74.6% related to domestic and intra-family violence, and 20% related to sexual offences." Rape is the most common form of sexual violence in Honduras.
From 2009-2012, victims filed 82,547 domestic violence complaints, representing an average of 20,637 complaints per year, of which 92 percent were filed by women. These figures are consistent with 2009 data from the Public Prosecutor's Office, which registered 16,492 allegations of numerous manifestations of violence against women in that year, with 74.5 percent related to domestic violence and intra-family violence, and 17.1 percent related to sexual offenses.
Honduras is both a source and transit country for human trafficking, and women are particularly vulnerable to sex trafficking. Passed in April 2012, the Honduran anti-trafficking law provides penalties of up to 15 years imprisonment for human trafficking. Although there are increased law enforcement officers, Honduras continues to have problems with data collection, providing services to victims, and prosecuting offenders.