Return to summary
Antigua and Barbuda - Universal Periodic Review - Death Penalty - March 2021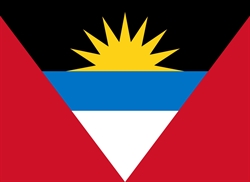 Date:
March 25, 2021
Document:
antigua_and_barbuda_upr_death_penalty_final.pdf
Country:
Antigua and Barbuda
Type:
Intl Mechanism Submission
Issues:
Death Penalty
,
International Advocacy
Mechanism:
Universal Periodic Review
Report Type:
Stakeholder Report
This report addresses Antigua and Barbuda's compliance with its human rights obligations with respect to its use of the death penalty. The country is a sovereign member state of the British Commonwealth of Nations and of the Organisation of Eastern Caribbean States, including the Eastern Caribbean Supreme Court (ECSC). Both the ECSC and the Privy Council, Antigua and Barbuda's final appellate court, have handed down judgments on the death penalty. In its 2016 Universal Periodic Review, Antigua and Barbuda noted a number of recommendations on the death penalty, and it has failed to implement them. Antigua and Barbuda has not yet formally abolished the death penalty or established an official moratorium. The government maintains that a de facto moratorium on the death penalty is in place and that no executions have occurred since 1991. No person is currently under sentence of death in Antigua and Barbuda.