Return to summary
Hungary - Universal Periodic Review - Gender-based Violence against Women - March 2021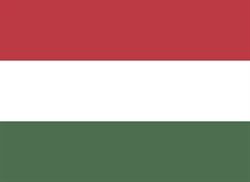 Date:
March 25, 2021
Document:
Hungary - Universal Periodic Review - Gender-based Violence against Women - March 2021
Country:
Hungary
Type:
Intl Mechanism Submission
Issues:
International Advocacy
,
Women's Rights
Mechanism:
Universal Periodic Review
Report Type:
Stakeholder Report
Stakeholder Report for the United Nations Universal Periodic Review, 39th Session of the Working Group on the Universal Periodic Review (1-12 November 2021)
Partners: NANE Women's Rights Association, PATENT (People Opposing Patriarchy)
Domestic violence and sexual violence are serious problems in Hungary. Despite high rates of domestic violence, the legal measures do not provide an adequate remedy. Only cohabiting persons or co-parenting couples are included in the Criminal Code's domestic violence definitions. Under the offense of domestic violence, the law also criminalizes only the second incident of physical violence that takes place within a short time period. Further, minor offenses of domestic violence either require private prosecution or require the victim's motion for punishment of the perpetrator.
While Hungary has added some funding and physical shelter spaces, NGOs continue to indicate that support, shelter, and resources for victims of domestic violence are insufficient. Despite the coronavirus pandemic causing increased isolation and rates of violence, authorities have halted promised efforts to increase resources for support of victims. NGOs also report that legal and police personnel are ill-trained to address violence against women. Monitoring demonstrates victim blaming and a lack of awareness or understanding of the imbalance of power in violent relationships.
Although Hungary signed the Council of Europe Convention on preventing and combating violence against women and domestic violence in 2014, a May 2020 vote by the Parliament blocked ratification of that treaty.