Return to summary
Kenya - Human Rights Committee - LGBTI Rights - February 2021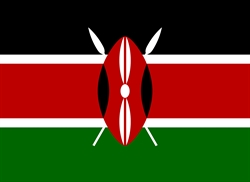 Date:
February 22, 2021
Document:
Kenya - Human Rights Committee - LGBTI Rights - February 2021
Country:
Kenya
Type:
Intl Mechanism Submission
Issues:
International Advocacy
,
LGBTI Rights
Mechanism:
UN Human Rights Committee
Kenya Alternative Report Relating to the Rights of LGBTI Persons
131st Session of the Human Rights Committee (01 Mar 2021 - 26 Mar 2021)
Partners: The Eagles for Life, Sign Ishara, and Oasis Research
The Government of Kenya fails to prevent human rights violations against individuals based on their sexual orientation and/or gender identity (SOGI). The criminalization of consensual same-sex relations of lesbian, gay, bisexual, transgender, and intersex (LGBTI) adults leaves them at serious risk of harm. LGBTI persons in Kenya report discrimination, violence, lack of protection by law enforcement and government officials, and limited access to services. LGBTI individuals with disabilities and other marginalized identities are particularly at risk for such human rights violations.
This report provides an overview of human rights developments related to sexual orientation and gender identity since Kenya's last review in 2012. It concludes that the Government of Kenya has failed to uphold its human rights obligations regarding sexual orientation and gender identity minorities, resulting in violations and a context of fear for these groups. This report will review specific human rights violations that require immediate attention by the Government of Kenya, including the right to freedom from discrimination, harassment, and abuse, accountability for members of law enforcement and vigilante groups, and disability rights.