Return to summary
Human Rights Committee - LGBTI Rights (List of Issues) - January 2020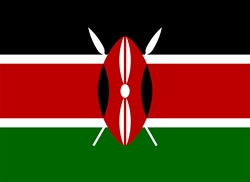 Date:
January 13, 2020
Document:
kenya_iccpr_list_of_issues_january_2020.pdf
Country:
Kenya
Type:
Intl Mechanism Submission
Issues:
Bias and Discrimination
,
Disability Rights
,
Gender-Based Violence
,
International Advocacy
,
LGBTI Rights
Mechanism:
UN Human Rights Committee
Report Type:
List of Issues
The Advocates for Human Rights, along with The Eagles for Life and Sign Ishara, submitted a Suggested List of Issues on the rights of LGBTI persons in Kenya for the 128th Session of the Human Rights Committee.
The Government of Kenya fails uphold its obligations under the International Covenant for Civil and Political Rights (ICCPR). The State Party's legislation does not meet the standards set forth in the ICCPR. Kenya fails to protect LGBTI individuals from acts of violence, harassment, abuse, and discrimination based on their sexual orientation. The State Party fails to hold accountable members of law enforcement and vigilante groups who harass and abuse members of the LGBTI community. The State Party fails to protect LGBTI persons with disabilities.
The authors of the report of the list of issues suggest serval questions for the Government of Kenya:
Is the government of Kenya willing to decriminalize same-sex relations in its Criminal Code?
What steps is the government of Kenya considering in order to create specific legislation preventing discrimination against individuals based on sexual orientation?
What steps is the government of Kenya taking to raise awareness in order to mitigate social prejudices, stigmatization, harassment, discrimination, and violence against individuals because of their sexual orientation
To what extent does the government of Kenya intend to collaborate with civil society organizations working on LGBTI issues and support their work by creating joint projects to prevent violations and build protections for LGBTI individuals?
How does the government of Kenya intend to prevent human rights violations perpetrated by vigilante groups?
How does the government of Kenya intend to protect LGBTI persons, such as deaf individuals, who are more vulnerable to discrimination, harassment, and violence?