Return to summary
Universal Periodic Review - Harmful Practices - October 2019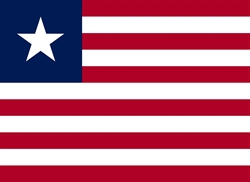 Date:
October 3, 2019
Document:
liberia_upr_harmful_practices_and_lgbti_rights.pdf
Country:
Liberia
Type:
Intl Mechanism Submission
Issues:
Gender-Based Violence
,
International Advocacy
,
LGBTI Rights
,
Women's Rights
Mechanism:
Universal Periodic Review
Report Type:
Stakeholder Report
In October 2019, The Advocates for Human Rights submitted a stakeholder report addressing harmful practices, including female genital mutilation (FGM), and gender-based violence (GBV) against women and the lesbian, gay, bisexual, and transgender (LGBT) community in Liberia during the country's Universal Periodic Review (UPR). FGM is not criminalized and is practiced in rural areas as an initiation into the secret Sande and Poro societies, leading to death or permanent disabilities for many initiates. It is estimated that there are 200 million women and girls alive today who live in Liberia or are members of the diaspora who have undergone FGM, and approximately 44 million of them are under the age of 14. Those who speak out against the practice are threatened with grave bodily harm or death. Rape and sexual assault are the two most commonly reported violent crimes in the country, although less than 2% of reports result in convictions. Homosexuality is not criminalized in Liberia, although same-sex sexual relations are a criminal offense. Furthermore, the LGBTI community continually faces threats and harassment.

At the last UPR in 2015, the Government of Liberia accepted all recommendations to ban FGM and combat GBV, although there remains a lack of funding and infrastructure to meet the needs of victims. It accepted recommendations to condemn and combat discrimination based on gender identity or sexual orientation, but noted recommendations to take legislative action to repeal existing discriminatory laws.
Our report contains a number of recommendations for the Government of Liberia including; criminalize FGM by statute and cooperate with the National Tribal Council to ensure enforcement of FGM bans in rural areas; ensure prosecution of domestic violence and gender-based violence cases in the Liberian judiciary by providing courts and prosecutors with the resources necessary to obtain evidence and to hire legal staff to bring cases to trail without overload; decriminalize same-sex sexual relations between consenting adults.