Return to summary
Human Rights Committee - Gender-based Violence and LGBTI Rights - September 2019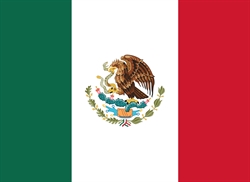 Date:
September 16, 2019
Document:
ahr_submission_to_iccpr_on_mexico_final.pdf
Country:
Mexico
Type:
Intl Mechanism Submission
Issues:
Gender-Based Violence
,
International Advocacy
,
LGBTI Rights
Mechanism:
UN Human Rights Committee
The Advocates for Human Rights submitted a stakeholder report on gender-based violence and violence against lesbian, gay, bisexual, transgender, and intersex (LGBTI) persons in Mexico for the 127th Session of the Human Rights Committee held in October and November of 2019.

Violence against women and LGBTI persons continues to increase throughout Mexico. As a State Party to the International Covenant on Civil and Political Rights, Mexico has an obligation to ensure that all individuals within its territories enjoy the same rights without discrimination based on any distinction, including gender and sexual orientation. Despite some anti-discrimination laws enacted since 2010, however, discrimination and violence against women and LGBTI persons persist, often with the support of law enforcement. Direct reports from clients seeking asylum show Mexico's failure to protect women and members of the LGBTI community. In 2018 alone, Mexico's public prosecutor's offices received 845 investigations into gender-based killings of women. Most investigations of gender-based crimes are inadequate, with perpetrators enjoying impunity.
Mexican authorities fail to implement laws intended to protect violence against women's dignity, integrity, and freedom, and others have proven ineffective. There is a lack of accountability for perpetrators of violence, and in some cases the police actively collaborate with criminals.
The Advocates propose the following recommendations to the government of Mexico:
Require all states to amend the criminal code so that crimes committed on the basis of the victim's sexual orientation or gender identity are considered hate crimes. Ensure that authorities properly file hate crimes as such, not as crimes of passion
Legalize same-sex marriage throughout the country
Amend the criminal code so that the severity of punishments for sexual offenses that are contingent upon the "chastity" of the victim are repealed
Establish oversight bodies and accountability processes to ensure the full implementation of the General Law on Women's Access to a Life Free of Violence
Amend legislation to ensure women and girls who are victims of violence have access to effective protection, including an order for protection, remedy, and comprehensive and accessible victim services, including shelters, hotlines, legal aid, and health care.
To combat impunity and collusion between authorities and criminals, implement the UN High Commissioner's recommendation, following the 204 Ayotzinapa Investigation, to create a national advisory council.
Increase funding and resources for the 2013 Federal Victims Law to cut down on bureaucratic delays for victims of crimes and combat impunity for perpetrators.