Return to summary
Human Rights Council - Gender-based Violence and LGBTI Rights - March 2018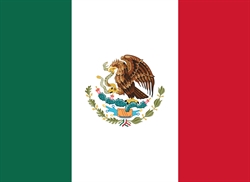 Date:
March 29, 2018
Document:
mexico_upr_submission_03-29-2018_2.pdf
Country:
Mexico
Type:
Intl Mechanism Submission
Issues:
Gender-Based Violence
,
International Advocacy
,
LGBTI Rights
,
Women's Rights
Mechanism:
Universal Periodic Review
Report Type:
Stakeholder Report
In March of 2018, The Advocates for Human Rights submitted a stakeholder report on gender-based violence and LGBTI rights in Mexico for the 31st Session of the Working Group on the Universal Periodic Review.
In Mexico, women and LGBTI persons face pervasive violence and discrimination largely due to criminal gang activity. The Mexican government fails to protect women and LGBTI persons despite having established the 2007 General Law on Woman's Access to a Life Free of Violence and accepting all recommendations regarding gender-based violence and gender and sexuality based discrimination at the 2nd Cycle UPR. In fact, 66.1 % of girls over the age of 15 have experienced gender-based violence in their lifetime, and an average of 6 LGBTI persons are killed every month. Moreover, impunity and corruption among law enforcement officials, who are often influenced by gang members, present a significant barrier to the prosecution of perpetrators of violence. Victims report extrajudicial killings and gender-and sexuality-based violence, frequently identifying law enforcement agents as either the perpetrators of abuse or complicit in the violence provoked by gang members.
The authors of the report suggest several recommendations for the government of Mexico, including:
Enact laws to effectively guarantee the independence, autonomy and professionalism of the Office of Attorney General, including internal oversight bodies and accountability processes, as recommended by the Office of the High Commissioner for Human Rights;
Combat impunity by enacting laws to ensure oversight and accountability of Mexico's State and municipal police forces;
Amend the Criminal Code so the severity of punishment for sexual offenses is never contingent upon the "chastity" of the victim;
Establish oversight bodies and accountability processes to ensure the full implementation of the General Law on Woman' Access to Life Free of Violence;
Amend the Criminal Codes of all Mexican states so that crimes committed on the basis of the Victims Sexual orientations or gender identity are considered hate crimes.
Take the necessary steps to train federal, state, and municipal law enforcement on international standards.