Return to summary
CEDAW — Violence Against Women — February 2013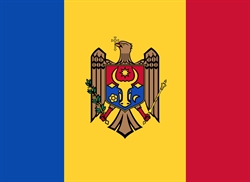 Date:
October 1, 2013
Document:
the_advocates_for_human_rights_moldova_cedaw_submission_2013_final_2.pdf
Country:
Moldova (Republic of)
Type:
Intl Mechanism Submission
Issues:
Gender-Based Violence
,
International Advocacy
,
Women's Rights
Mechanism:
UN Committee on the Elimination of Discrimination against Women
Report Type:
List of Issues Prior to Reporting
Submission to the Committee on the Elimination of Discrimination against Women for the Adoption of the List of Issues during the 54th Session (11 February – 1 March 2013), in preparation for the 56th Session (October 2013)
Partner: Women's Law Center, Chisinau, Moldova
Domestic violence is a serious problem in Moldova. A 2011 study found that 63.4% of women in Moldova aged 15 or older had experienced physical, psychological, or sexual violence from an intimate partner over their lifetimes. Moldova's legislation on domestic violence provides for a protective order; yet as of August 2012, only approximately 600 protective orders had been issued since the law was first implemented in 2010. Article 2011 of the Moldovan Criminal Code provides sanctions for all levels of family violence; however prosecutors and police have been slow to apply Article 2011 to cases of low-level injuries and often require repeated incidences of violence before charging or pursuing a case. Judicial attitudes and a lack of timeliness in issuing protective orders also impede domestic violence victims' access to justice.