Return to summary
Human Rights Council - Domestic Violence - July 2017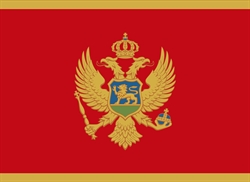 Date:
July 3, 2017
Document:
montenegro_-human_rights_council_-_domestic_violence_-_june_2017.pdf
Country:
Montenegro
Type:
Intl Mechanism Submission
Issues:
Gender-Based Violence
,
International Advocacy
,
Women's Rights
Mechanism:
Universal Periodic Review
Report Type:
Stakeholder Report
The Advocates for Human Rights, SOS Hotline for Women and Children Victims of Violence-Niksic, and the Women's Rights Center submitted a joint stakeholder report addressing violence against women in Montenegro to the Human Rights Council for the 2018 Universal Periodic Review (UPR) of Montenegro. This submission provides a thorough analysis of the faults in Montenegro's response to domestic violence and offers detailed recommendations to the Government of Montenegro.
During its 2013 UPR, Montenegro accepted recommendations to allocate more resources for victims of violence, increase protection during and after court proceedings, and step up prosecutions of perpetrators of gender-based violence. It also agreed to create publicly funded shelters and to establish a mechanism for monitoring domestic violence cases. To date, Montenegro has not implemented these recommendations.
A 2012 United Nations Development Program study reported that 91.7% of Montenegrins believe domestic violence is omnipresent in the country, yet one in four people believe the victim is responsible for the violence. The lack of resources and inadequate protections for victims discourage victims from seeking help from the legal system.
In 2010, Montenegro adopted the Law on Domestic Violence Protection (LDVP), and this law, along with a related Protocol and amendments to the Family Code, represent welcome steps toward protecting victims of domestic violence. These reforms must be accompanied by funding, dedicated resources, and adequate training for health and security personnel. Centers for Social Work (CSW) do not fulfill their role as first responders to reports of domestic violence and fail to support the women who depend on them. Additionally, courts do not impose punitive measures such as fines and sentences sufficient to deter future acts of violence or to hold perpetrators accountable. Currently, only three women's shelters exist in Montenegro with a total of 38 places-an insufficient number given the quantity of cases reported-leaving many women in danger.
The joint stakeholder report suggests a variety of recommendations for the Government of Montenegro. Recommendations include: improving victim protection and instating harsher punishments for offenders; implementing comprehensive training for all system-actors such as police, CSW personnel, prosecutors, and judges; developing an information-sharing system; developing a policy for a victim-centered health care response; and ensuring the prioritization of victim safety through funding shelters, providing orders of protection, and placing children in the custody of the non-violent parent.