Return to summary
Russian Federation - Human Rights Committee (LOI) - Religion and Political Opinion - June 2020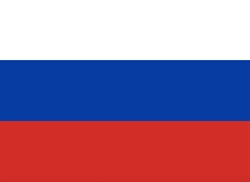 Date:
June 1, 2020
Document:
russia_ccpr_loi_freedom_of_religion_final.pdf
Country:
Russian Federation
Type:
Intl Mechanism Submission
Issues:
Bias and Discrimination
,
Expression and Opinion
,
International Advocacy
,
Minority Rights
Mechanism:
UN Human Rights Committee
Report Type:
List of Issues
For the 129th Session of the Human Rights Committee, The Advocates for Human Rights submitted a report focusing on the persecution of religious minorities in the Russian Federation.
Many religious minorities face persecution in the Russian Federation in the form of both discriminatory language and physical violence. Firsthand accounts from The Advocates' clients seeking asylum in the United States detail the brutality of hate-crimes in the Russian Federation. Many clients have been personally assaulted and threatened. This report highlights the persecution of Jehovah's Witnesses. Although hate-crimes against Jehovah's Witnesses remain widespread and are often perpetrated by Russian authorities, no instance has been independently investigated.
Jehovah's Witnesses also face legal persecution. According to Human Rights Watch, 313 Jehovah's Witnesses have been persecuted, under suspicion, or under judgment in Russia as of December 2019; 213 individuals faced such persecution in 2019 alone. Additionally, Jehovah's Witnesses have been classified as an "extremist group," thereby granting Russian authorities legal authority to conduct house raids. From 2018 to January 2020, the number of Jehovah's Witnesses under investigation and whose houses have been raided has doubled.
The Advocates provides a list of suggested questions for the Russian Government. These suggested questions include:
Is the government of Russia willing to halt mass prosecutions of Jehovah's Witnesses?
What steps is the government of Russia considering in order to create specific legislation preventing harassment and violence against government critics?

What steps has the Russian government taken to respond to allegations of torture and ill treatment of Jehovah's Witnesses by law enforcement and to ensure that victims receive effective remedies?
What procedures are in place for investigators responding to reports of hate crimes based on animus toward a particular religion?