Return to summary
Russian Federation - Human Rights Council - Foreign Agent Law - October 2017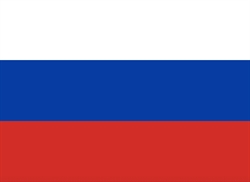 Date:
October 4, 2017
Document:
Russian Federation - Human Rights Council - Foreign Agent Law - October 2017
Country:
Russian Federation
Type:
Intl Mechanism Submission
Issues:
Expression and Opinion
,
International Advocacy
Mechanism:
Universal Periodic Review
Report Type:
Stakeholder Report
Joint Stakeholder Report for the United Nations Universal Periodic Review
This stakeholder submission addresses the effect of Russian legislation and its implementation on civil society in the Russian Federation. Specifically, this report examines the Foreign Agents Law and Federal Law No. 129-FZ "On Amending Certain RF Laws" (Mar 23, 2015) (Undesirables Law), how authorities apply this law to non-governmental organizations (NGOs) and human rights defenders, and its effect on human rights in the Russian Federation.
Over the past four years, Russia has ramped up its adoption of legislation and its campaign of administrative and judicial harassment to restrict fundamental rights and freedoms and worsen conditions for civil society operating in Russia. In its second UPR cycle Russia received recommendations from several countries to remove legislation that limits legitimate exercise of the rights to freedom of expression and association, including specifically to repeal or revise the law on designating NGOs as "Foreign Agents." Russia not only failed to repeal that law, but also amended it to broaden what constitutes "political activity" and to allow the Justice Ministry, at its sole discretion, to label an NGO as a "foreign agent." It also enacted measures that allow the government to unilaterally identify a foreign or international NGO as "undesirable" and thus prevent it from engaging in any activities, including project funding and distribution of informational materials, in Russia. Being branded a "foreign agent" or "undesirable organization" leads to substantial restrictions or a total ban on activities, heavy fines, and potential criminal charges.