Return to summary
South Korea - CRC - Rights of Children of Parents Sentenced to Death - August 2019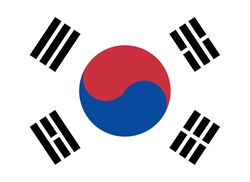 Date:
August 15, 2019
Document:
South Korea - CRC - Rights of Children of Parents Sentenced to Death - August 2019
Country:
South Korea (Republic of Korea)
Type:
Intl Mechanism Submission
Issues:
Bias and Discrimination
,
Children's Rights
,
Death Penalty
,
International Advocacy
Mechanism:
UN Committee on the Rights of the Child
The Advocates for Human Rights, together with The World Coalition Against the Death Penalty submitted an alternative report on the rights of children whose parents are sentenced to death in The Republic of Korea to the 82nd Session of the Convention on the Rights of the Child in August of 2019.
The Republic of Korea ratified the Convention on the Rights of the Child in 1991. Nevertheless, the Republic of Korea continues to hand down death sentences which violates the rights of the children of those who are sentenced. Death sentences or executions of a parent violate their children's rights to health, information, and protection from discrimination. They also interfere with the child's right not to be separated from his or her parents. Moreover, the physical pain and mental anguish from having a parent on death row or executed can amount to torture.
The report offers suggested questions and recommendations to guide the Committee on the Rights of the Child to offer to the government of the Republic of Korea including:
What measures are in place to ensure that children of parents sentenced to death do not face discrimination in any sphere of life?
What support or remedies do authorities provide provide to children of people sentenced to death as victims of torture and ill-treatment, consistent with Article 39 of the Convention?
Ensure that all judicial authorities, at the time of sentencing, take into account the best interests of any child of the person being sentenced, particularly with respect to whether sentencing the parent to death will be in the best interests of the child.
Ensure that all children of persons sentenced to death receive ongoing, comprehensive, high-quality care for their psychological and physical health and that their health care providers are trained in providing care to children of people sentenced to death.