Return to summary
Sudan - Universal Periodic Review - Death Penalty - March 2021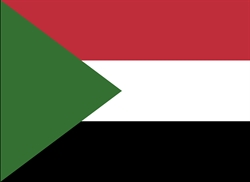 Date:
March 25, 2021
Document:
sudan_upr_death_penalty.pdf
Country:
Sudan
Type:
Intl Mechanism Submission
Issues:
Death Penalty
,
Detention
,
International Advocacy
,
LGBTI Rights
Mechanism:
Universal Periodic Review
Report Type:
Stakeholder Report
Stakeholder Report for the United Nations Universal Periodic Review
39th Session of the Working Group (1-12 November 2021)

Partner: The World Coalition Against the Death Penalty
This report addresses Sudan's compliance with its human rights obligations regarding the death penalty and related issues, including the ratification of international human rights treaties and the prohibition against cruel, inhuman, and degrading punishments. Sudan maintains both the mandatory and discretionary use of the death penalty for specific enumerated crimes, such as intentional killing, certain drug trafficking offenses, and acts contrary to Islamic law. Although Sudan has restricted the use of the death penalty in certain instances in recent years, such as for offenses related to same-sex conduct and apostasy, the country has nonetheless continued to apply the death penalty since the last Universal Periodic Review.
This report recommends that Sudan ratify the Convention Against Torture and the Second Optional Protocol to the International Covenant on Civil and Political Rights. Moreover, this report recommends that Sudan impose an immediate moratorium on the use of the death penalty and begin the process of repealing and amending all provisions of its criminal code and related laws that require, or allow, a sentencing court to impose the death penalty. This report also recommends improving conditions in prisons and other detention facilities to meet minimum human rights standards.