Return to summary
Tajikistan - Universal Periodic Review - Death Penalty - March 2021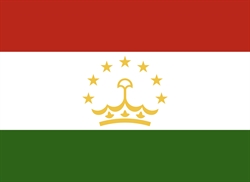 Date:
March 25, 2021
Document:
tajikistan_upr_death_penalty.pdf
Country:
Tajikistan
Type:
Intl Mechanism Submission
Issues:
Death Penalty
,
Detention
,
Due Process and Fair Trial
,
International Advocacy
,
Legal Representation
,
Torture
Mechanism:
Universal Periodic Review
Report Type:
Stakeholder Report
Stakeholder Report for the United Nations Universal Periodic Review
39th Session of the Working Group (1-12 November 2021)

Partner: The World Coalition Against the Death Penalty
This report addresses Tajikistan's compliance with human rights obligations regarding its use of the death penalty. During its last Universal Periodic Review in 2016, Tajikistan accepted all recommendations regarding abolition of the death penalty and accepted the majority of recommendations relating to the eradication of torture and ill-treatment, improvements to inhumane detention conditions, and protection of legal rights—including the right to counsel and fair trial—for persons accused of crimes. Tajikistan has taken no meaningful steps to implement these recommendations. It has not ratified the Second Optional Protocol to the International Covenant on Civil and Political Rights. The UN Human Rights Committee and Committee Against Torture, as well as numerous nongovernmental organizations, have noted consistent reports of torture, inhumane detention conditions, deaths in custody, and unfair criminal legal proceedings.