Return to summary
Tanzania - Universal Periodic Review - Death Penalty - March 2021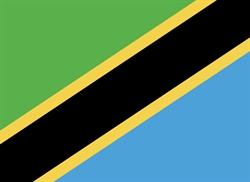 Date:
March 25, 2021
Document:
tanzania_upr_death_penalty_stakeholder_report_final.pdf
Country:
Tanzania (United Republic of)
Type:
Intl Mechanism Submission
Issues:
Death Penalty
,
Detention
,
Due Process and Fair Trial
,
International Advocacy
,
Interpretation, Translation
,
Legal Representation
,
Policing
Mechanism:
Universal Periodic Review
Report Type:
Stakeholder Report
Stakeholder Report for the United Nations Universal Periodic Review, 39th Session of the Working Group (1-12 November 2021)
Partners: The World Coalition Against the Death Penalty, Legal and Human Rights Centre, Reprieve, and The Children Education Society

This report addresses the United Republic of Tanzania's compliance with its human rights obligations with regard to the death penalty. Tanzania has been observing a de facto moratorium on executions since 1994; however, Tanzanian courts continue to sentence people to death, and the Penal Code mandates application of the death penalty by "hanging" for treason and murder, without consideration of mitigating factors. According to interviews with nongovernmental organizations, there is inadequate police training to investigate murders and courts give no consideration to mitigating factors or defenses, such as that the defendant has intellectual or psycho-social disabilities, a history of sexual violence and trauma, or has young children or is nursing. Moreover, although Tanzania ratified the International Covenant on Civil and Political Rights (the ICCPR), there are reports of violations of fair trial obligations under that treaty. For example, sources provide that defendants, often in poor or rural communities, receive inadequate legal representation, have inadequate time and aid to prepare defenses, and lack translators. Moreover, police lack training and resources on informing suspects of their constitutional rights, and suspects often lack representation during custodial questioning. There also have been recorded instances of parading of suspected criminals before the media prior to trial, though the General of Police cautioned against such activities and there have been no documented reports of it since 2019. In addition, people living on death row reportedly receive different treatment from others in prison, including receiving inadequate food, water, and health care, and they face psychological duress at the prospect of their execution, even though executions have unofficially ceased. Although some people on death row have received commutations or pardons, there is little to no transparency with regard to requesting or obtaining such relief from a capital conviction. Tanzania effectively withdrew its declaration allowing individuals and non-governmental organizations to file Applications with the African Court on Human and Peoples' Rights in 2020, and has not implemented that court's decision in Ally Rajabu and Others v. United Republic of Tanzania ("Ally Rajabu"), invalidating mandatory death sentences. This report makes the recommendations set forth in Section IV herein.