Return to summary
Venezuela - Universal Periodic Review - Civil and Political Rights - July 2021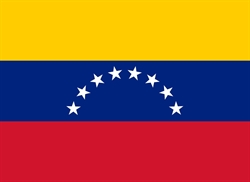 Date:
July 15, 2021
Document:
Venezuela UPR Submission FINAL 2.pdf
Type:
Intl Mechanism Submission
Issues:
Detention
,
Enforced Disappearance
,
Expression and Opinion
,
Torture
Mechanism:
Universal Periodic Review
Report Type:
Stakeholder Report
Since its second Universal Periodic Review in 2016, human rights conditions in Venezuela have worsened, especially with regard to freedom of expression and the unlawful persecution of those who speak out against President Maduro and his government. Kidnappings, extortion, arbitrary arrests and detention, torture, harassment, and surveillance at the hands of the government and government-affiliated groups persist, largely with impunity for State actors.
The Advocates represents clients who have fled human rights abuses in Venezuela to seek asylum in the United States. They have shared their firsthand experiences of human rights abuses with The Advocates and given permission for the information to be used in this report. This stakeholder report addresses Venezuela's failures to comply with international human rights obligations and provides recommendations for improving human rights conditions, pursuant to its international obligations.