Return to summary
Zimbabwe - Universal Periodic Review - Death Penalty - July 2021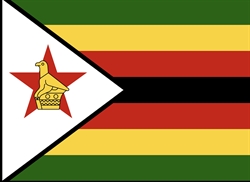 Date:
July 15, 2021
Document:
Zimbabwe UPR death penalty Final.pdf
Country:
Zimbabwe 
Type:
Intl Mechanism Submission
Issues:
Death Penalty
Mechanism:
Universal Periodic Review
Report Type:
Stakeholder Report
This report addresses Zimbabwe's compliance with its human rights obligations with respect to its use of the death penalty. The United Nations considers Zimbabwe a de facto abolitionist country. It has not carried out any executions since 2005. Courts, however, continue to sentence individuals to death, with 88 people currently on death row as of December 2020, after 8 sentences were commuted in April 2020. The new Zimbabwean Constitution (the "2013 Constitution") has replaced the mandatory death penalty with a discretionary sentence for the crime of murder committed under aggravating circumstances. The 2013 Constitution further outlaws the imposition of the death penalty on women, men over the age of 70, and men under the age of 21 at the time the offence was committed. In its 2016 Universal Periodic Review, Zimbabwe noted all recommendations related to the death penalty, partly on the ground that Zimbabwean public opinion did not support abolition of death penalty. Since 2016, developments demonstrate a more positive attitude among the public and opinion leaders toward further reform and the abolition of death penalty.
This report focuses on various issues concerning the death penalty and related international human rights instruments, and on conditions of detention and acts of torture and ill treatment of people in detention. Specifically, this report recommends that Zimbabwe abolish the death penalty, improve detention conditions, ratify relevant human rights treaties, and increase resources dedicated to improving the justice system.