Return to summary
Yemen - Committee on the Elimination of Discrimination Against Women - Death Penalty - September 2021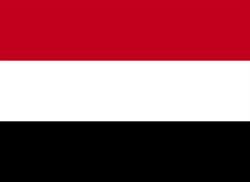 Date:
September 20, 2021
Document:
Yemen CEDAW Women and the Death Penalty
Country:
Yemen
Type:
Intl Mechanism Submission
Issues:
Death Penalty
,
Women's Rights
Mechanism:
UN Committee on the Elimination of Discrimination against Women
Report Type:
Shadow/Parallel Report
Women in conflict with the law in Yemen are at risk of experiencing gender-based discrimination within the legal system and while detained. Such discrimination is particularly acute when women are at risk of being sentenced to death. For example, in Houthi-controlled parts of Yemen, women are in danger of being sentenced to death for "spying," often based primarily on the conduct of their male family members. In parts of the country controlled by the internationally recognized Government of Yemen, women accused of capital offenses are denied legal aid to mount a successful defense. And because of the mandatory nature of the death penalty for crimes such as murder, courts do not take into account an accused woman's experiences of gender-based violence that may have motivated her actions. Women are also often financially unable to gather sufficient resources to pay "blood money" to victims' families. Detention conditions for women, particularly in Houthi-controlled parts of Yemen, amount to cruel, inhuman, and degrading treatment and in some cases prison authorities torture women detainees.

Because of continued internal conflict in Yemen, there is limited official data regarding the number of women currently sentenced to death. For the same reason, there is only limited information regarding detention conditions of women sentenced to death.