Return to summary
Human Rights Council - Human Rights Violations of Minorities - Sept. 2011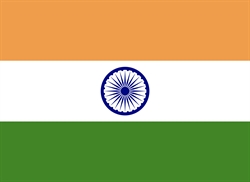 Date:
September 1, 2012
Document:
india_hrc_minorities_sept_2011.pdf
Country:
India
Type:
Intl Mechanism Submission
Issues:
International Advocacy
,
Minority Rights
Mechanism:
Universal Periodic Review
Report Type:
Stakeholder Report
This submission addresses India's failure to comply with its international human rights obligations to protect members of minority groups. In particular, the submission calls attention to serious problems with the treatment of Muslims in India. Collaborators: the Indian American Muslim Council and Jamia Teachers Solidarity Association.