Return to summary
Committee Against Torture - Final Shadow Report - Violence against Women - October 2011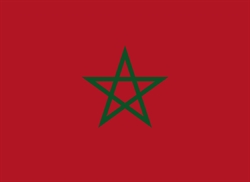 Date:
October 3, 2011
Document:
morocco_final_shadow_report_dv_14_2011.pdf
Country:
Morocco
Type:
Intl Mechanism Submission
Issues:
Gender-Based Violence
,
International Advocacy
,
Policing
,
Women's Rights
Mechanism:
UN Committee against Torture
Report Type:
Shadow/Parallel Report
Challenges with addressing domestic violence in compliance with the Convention Against Torture, 47th Session of the Committee Against Torture (31 October – 25 November, 2011)
Partner: Global Rights
There is no specific legislation in Morocco addressing violence against women or providing effective protection or redress from such violence. The Moroccan penal code, while containing general prohibitions that may be applied to domestic violence, does not specifically criminalize domestic violence or spousal rape. In addition, these existing penal code provisions are outdated, generalized, and not effectively enforced by the justice system in cases of gender-based violence. Spousal or conjugal rape is not specifically considered a crime under the Moroccan Penal Code nor is it prosecuted in practice. Due to the lack of action by government officials and a fear of retribution, victims are reluctant to seek help.
Cases of domestic violence are categorized into high- and low-level misdemeanors, both of which require the victim to suffer "disabling" injury. Victims must meet a high standard to prove an injury from domestic violence by obtaining a medical certificate and having an eyewitness. The police are limited in their ability to intervene immediately and must wait for the authorization from the public prosecutor unless there is an imminent danger of death. Sexual relations outside of marriage are illegal. Thus, there is a strong disincentive for a woman to report a rape as she risks being prosecuted for illicit sexual relations if she does not prevail in proving her rape. A perpetrator of rape on a minor is still allowed to escape punishment if he marries the victim.
Moroccan law making it illegal to hide, harbor, or abduct a married women does not take into account situations where a woman is choosing to hide from her husband for her own protection such as in cases of domestic violence. This law effectively makes domestic violence shelters illegal and anyone who helps an abused woman leave her husband subject to prosecution. The lack of access to shelters for victims of domestic violence results in additional pressure on women to remain in dangerous situations.

[attach Arabic and French reports]