2022 Don & Arvonne Fraser Human Rights Award Recipient: Neil Datta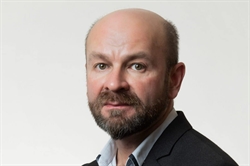 Date:
June 30, 2022
Type:
Profile
Issues:
Human Rights Defenders
/
LGBTIQ+ Rights
/
Women's Rights
Neil Datta is a founder of the European Parliamentary Forum for Sexual and Reproductive Rights. We selected Neil as our 2022 Don & Arvonne Fraser Human Rights Award recipient because of his fearless commitment to investigating and exposing the far-right movement to roll back advancements in human rights. In the face of lawsuits and personal threats, Neil has persevered in his efforts to protect fundamental rights. His work aligns with The Advocates' efforts to investigate the far right's strategies and support our NGO partners in countries around the world as they counter the backlash to human rights.
Neil has conducted in-depth research on anti-choice activity in Europe, publishing a report in 2018 that drew worldwide attention. We at The Advocates for Human Rights are inspired by Neil's research and advocacy for human rights. By revealing and explaining the strategies of the ultra-conservative anti-gender movement, Neil provides hope to women, LGBTIQ+ people, and human rights defenders worldwide. We are honored to present Neil with the 2022 Don & Arvonne Fraser Human Rights Award.