Period Poverty In Schools: The Radical Solution
October 11, 2022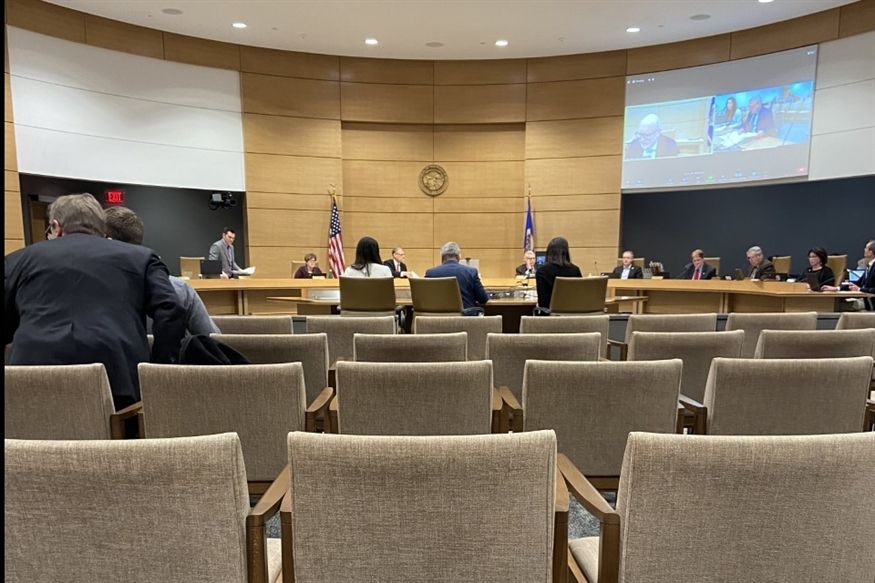 *Photo credit: Elif Ozturk testifying at the Minnesota Legislature*
October 11, 2022 marks the 10th anniversary of the International Day of the Girl. Girls around the world and here in Minnesota face daily challenges to the full enjoyment of their human rights, including their right to health. Local high school student Elif Ozturk shares about a local challenge for many girls: period poverty. Approximately 500 million women and girls do not have access to the necessities they require to manage their periods. This gap, called period poverty, is described as "the lack of access to period products and the limited available options; access to a clean and private bathroom; access to a safe space and a person to confide in; and lack of education and gaps about menstruation due to the lack of funding allocated to research on menstrual health." Menstruation is a human rights issue that affects the rights to health and sexual and reproductive health of women and girls everywhere. Read more to learn about the challenges facing girls and period poverty in Minnesota.
Period Poverty is the lack of access to menstrual products due to financial constraints. One wouldn't expect the average Minnesotan middle or high schooler to face this problem because their school provides emergency tampons and pads, right? Unfortunately, that is not always the case. I didn't grasp this crisis until my 8th grade year at Hopkins North Junior High.
I recalled one day, while in the bathroom, two girls whispering urgently.
"Do you have a pad I can borrow?"
"No, I don't have any. I'm sorry!"
I began to notice that this was an everyday occurrence. I realized that it wasn't always because someone forgot to bring tampons or pads, but that they couldn't afford them. One day, this was made very apparent.
While in the school's hallway, I noticed a girl rush hurriedly out of the double doors overcome with embarrassment. I wondered what could be the reason. I soon heard from other girls that she was on her period but no one had a pad or tampon so she ended up leaking. She (and many others) lost more than half of the school day solely due to the unavailability of menstrual products. In fact, one in five girls have had to miss out on school due to their menstrual cycle.
Tampons and pads aren't optional. They are necessities. Tampons and pads hold the same purpose as toilet paper, which is always free for use. Yet, these products are not so readily available within the walls of our schools. Why is that when they make the difference between a normal day and a traumatic one? Period poverty within schools is impeding on our students' education and the freedom to be respected as human beings.
After watching and facing this constraint on a daily basis, I could no longer be complacent. A group of friends and I worked together to get period products within our middle school. We spoke to our school nurse who stated that the products in her office often came out of her own pocket. We researched nonprofits that donated menstrual products to schools, and during our research, we found that young women in other states have been creating laws that ensure free menstrual products in all schools. Inspired by their initiative, I emailed various state representatives, hoping they too would see my perspective on this. I received an excited response from Rep. Sandra Feist and began working with her. Later, we teamed with Beth Gendler at NCJW (National Council of Jewish Women) and spent months deciding on the language. The good news is how surprisingly low cost this legislation is. The bad news is that although the legislation seemed so straightforward, I soon found out how complicated this process truly is.
Period poverty is just one of the many disparities that allow gender inequity to strive in our nation. We must continue to advocate for the rights of our students. I urge you to reach out to your Representatives and Senators to show your support and understanding for this need. As I stated in my testimony to the Senate, this legislation will change lives, "lives like mine, lives like your daughters, your nieces, and your granddaughters.
by Elif Ozturk