Return to summary
Countering the Backlash: The Advocates Convenes Women's Human Rights Defenders in Prague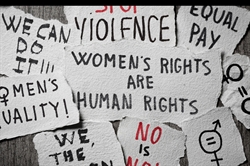 Date:
January 18, 2023
Country:
United States of America
Type:
Post
Issues:
Gender-Based Violence
,
Women's Rights
The Advocates facilitated an in-person meeting in Prague, Czech Republic of women's human rights defenders. Forty members of The Advocates' new Global Women's Watch coalition attended the convening from 20 countries, eager to share developments and news from their countries about these attacks. Many voiced their concerns that not only is the space for civil society shrinking and laws protecting women at risk of violence regressing, but that extreme, far-right politicians are gaining power and office in many countries, such as the recent elections in Italy. The convening provided the opportunity for activists to share effective strategies to counter the far-right movement and continue defending women's rights. Many of these activists work for frontline NGOs serving victims of violence- running shelters, going to court, and providing counseling and other direct services-leaving little room in the day to tackle the rising threats of the anti-gender movement. And, increasingly, activists in some countries risk retaliation, threats, or violence. The participants expressed gratitude for the global solidarity the network represents.