Hanne Sandison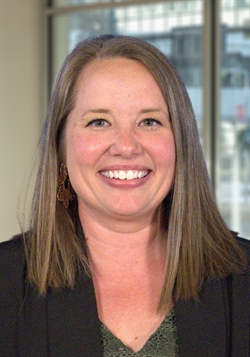 Programs:
Refugee and Immigrant
Before joining The Advocates in 2019, Hanne was an Immigrant Justice Corps fellow in Newark, NJ, with the American Friends Service Committee where she represented detained immigrants in removal proceedings as part of a universal representation pilot project that sought to guarantee representation for all detained immigrants in New Jersey. Prior to that, Hanne clerked for The Honorable Eldon Fallon in the U.S. District Court for the Eastern District of Louisiana in New Orleans, Louisiana, where she honed her writing skills and learned to love crawfish.
Hanne is the Program Director with The Advocates for Human Rights' Refugee & Immigrant Program. Hanne supports the work of her colleagues as they represent asylum seekers, trafficking survivors, Unaccompanied Children, Afghan Evacuees, and immigrants held in ICE detention, through our amazing pro bono attorney partners. She strives to meet the needs of an ever-increasing number of clients in an increasingly complex system through collaboration, creativity, and compassion.
Hanne graduated from Bethel University in 2009 and Harvard Law School in 2016. At Harvard, she participated in the Harvard Immigration and Refugee Clinic (HIRC), the Harvard Crimmigration Clinic, and the Harvard Human Rights Clinic. She also served as the senior researcher for Professor Deborah Anker. Her commitment to a career in immigration law began in January of 2015 when she traveled with HIRC to Texas to help prepare women and children detained in Karnes and Dilley family detention centers for their Credible Fear Interviews. Hanne spent her law school summers at The U.S. Attorney's Office in Minneapolis, Minnesota, and at Northwest Immigrant Rights Project in Tacoma, WA. She is a member of the MN State Bar Association (MSBA) and the American Immigration Lawyers Association (AILA), where she serves as a State and Local Government Liaison.