Anthony Colaizzi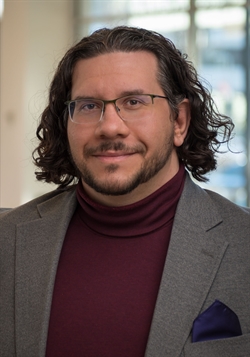 Programs:
Advocacy
Anthony Colaizzi has joined The Advocates as Communications Manager to further the mission of implementing international human rights standards using creative ideas, targeted messaging, and strategic thinking.
Anthony comes to us with an abundance of experience in non-profit and corporate communications. Prior to joining The Advocates, he worked as a media analyst with 3M here in Minnesota overseeing the corporate brand. From 2016 - 2020 Anthony worked as communications manager with Congregation Beth Shalom in Pittsburgh, PA. During his time at CBS, Anthony created dynamic marketing collateral, increased messaging of the congregation, and propelled the organization into their next 100 years after a successful centennial celebration.
When not working, Anthony spends time with his husband, MJ and their two dogs. He enjoys painting and illustration, cooking and cooking shows, listening to audiobooks, and anything sci-fi, thriller, or fantasy.