Sarah Musgrave: Honoring our 2020 Volunteer Award Winners
June 15, 2020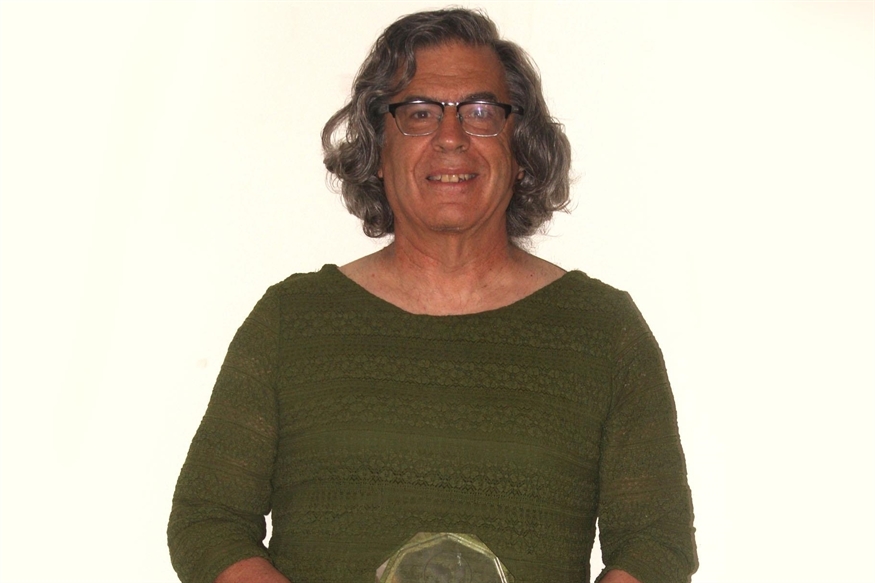 Sarah Musgrave is one of the five recipients of The Advocates for Human Rights Volunteer Awards. She is an active member in the Minneapolis community and committed to her volunteer work. Musgrave helps set the welcoming and supportive tone for The Advocates' Minneapolis office. As a volunteer receptionist, Musgrave is the first face clients see when walking through the door and she welcomes each person with open arms - making them feel noticed and comfortable. This past month, I had the opportunity to interview Musgrave about her volunteer work with The Advocates and learn about the impact that she has had within the world of human rights.
Musgrave has worked with The Advocates for eight years, volunteering in several capacities including as an assistant at The Advocates' tent at the Minnesota State Fair, as a helper with mailings, and, most recently, as a part-time receptionist a few times a week. Musgrave began volunteering with The Advocates eight years ago after going to one of their film series that they hosted in a local library in Minneapolis. At the end of the film, Musgrave put her name on a sign-up sheet and found herself a part of a loving and supportive community that she has "great respect for."
As an assistant working at The Advocates' booth at the State Fair, Musgrave recalls an impactful moment with a visitor: "I was once at the State Fair and someone with a Trump t-shirt was walking by the booth and I stopped him and asked him if he wanted to take a spin [referring to the Advocates' spinning wheel in the booth that poses participants with questions] and he did and he answered a question and then I gave him a pin. And then I just saw him walking away with a "I love human rights" pin and .... You know it made me think about human rights. I had no idea where that [pin] was going to go."
As a receptionist, Musgrave works a couple times a week welcoming people into the office, answering and transferring phone calls, and maintaining the United Nations Deadline Database. The database includes the dates that special rapporteurs examining poverty and violence against women will visit certain countries, as well as specific dates that committees meet at the United Nations. When I asked Musgrave what she liked most about working with The Advocates, she described to me the warmth that she feels working at the front desk: "Working at the front desk and just seeing people going through the asylum process and then they get it ... just the joy they have of being able to work through it and have people working with them is just neat. These are people who don't really have a whole lot of support and then to have people working behind them, totally on their behalf, to get them in the country and the appreciation they have for it..." Since Minnesota's stay-at-home orders were put in place due to COVID-19, Musgrave has continued her receptionist work from home - updating the database and transferring calls.
When asked what motivates her to continue her volunteer work, Musgrave responded, "I really believe in the cause ... everyone should have the opportunity to progress." She was sure to mention the hopeful atmosphere that exists within the organization: "Everyone is just so positive. It is just a really positive place to be." She began to talk about how much she respects and admires the organization and the way they are able to bring volunteers in from all walks of life. "They are very welcoming! Everyone has different talents and they are willing to work with you to find something that benefits both parties." For Musgrave, she feels as though she has benefited from volunteering in a number of ways, including being able to have the "great opportunity to explore things within the human rights community." I asked her what keeps her volunteering with The Advocates and she quickly answered by saying, "I just really enjoy doing it... I don't know why I would give up something I enjoy doing... people thank me for doing this, but I really enjoy doing this - it's not like I am sacrificing a whole lot..."
In addition to working with The Advocates, Musgrave is an advocate for the environment and works closely with the Sierra Club and other climate change related organizations. In her free time, she enjoys biking in nature and exploring her surroundings. While Musgrave expresses deep gratitude for the work of The Advocates, it is important to note that The Advocates expresses a similar gratitude for her presence and impact on the organization. Thank you, Sarah, for all of the work that you do. Your positiveness is infectious and your passion for volunteering is inspiring. It is with great pleasure that The Advocates presents to you a 2020 Volunteer Award.
By Jenna Schulman, University of Pennsylvania sophomore and active volunteer for The Advocates For Human Rights.