Sexual Education in Schools in the Republic of Moldova
September 12, 2019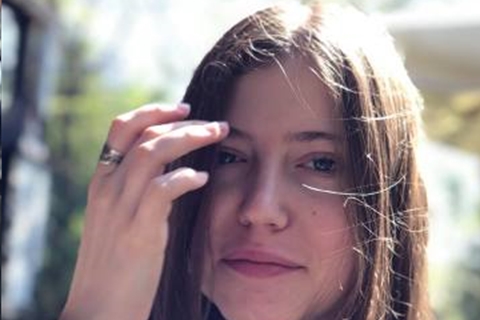 My name is Laura. I am 15 years old and I am from the Republic of Moldova. I am a sociable person and passionate about different things such as traveling, reading, psychology, photos and blogging, film and social justice. This is my first post for Advocates for Human Rights blog and I want to share some of my experience and thoughts about human rights and related issues specific to teenagers, such as cyberbullying, harassment and discrimination.
I have been volunteering for different organizations since I was 13. My first volunteer experience was for one of the largest youth-led networks in Moldova which works with and for young people between the ages of 13 and 24 to advance and promote sexual and reproductive health and rights (SRHR) of adolescents and youth. I was 14 years old when I finished the training and became one of the Y – peer trainers. The trainers have to organize several public discussions on sexual and reproductive health and rights for their peers in their lyceums.
I have to say that education about sexual and reproductive health and rights is almost absent in Moldova. Moldova is a traditional country, where the influence of the church is very large. We do not talk freely about sex, sexuality, reproductive health, menstruation, contraception, mutual consent, etc. These topics are still considered taboo, and even indecent and dirty, especially if this interest or questions are coming from teenagers. We cannot discuss these subjects with teachers and parents because we are concerned about their reactions, which are usually negative. As my mother says, the same was true 25 years ago and nothing has changed. I thought that teachers who cannot talk about sexual and reproductive health and rights would welcome an organization with relevant experience in the field, so I decided to organize four informative lessons in my school.
The experience of talking in public about things which girls should not say was great and challenging at the same time. Some boys tried to intimidate me, telling jokes, ignoring, giggling or interrupting me, while others tried to encourage me to continue. The worst thing was the pressure from my teacher who was present for the last lesson. She did not interfere while several boys were laughing and asked the boys to leave the class when I was talking about menstruation. Furthermore, she said that the subjects were inappropriate, and talking about contraception at this age is a sign of immorality and indicates that you have already had sex. When this insinuation is coming from an adult who has power and authority is even worse. It sounds like permission for pupils to stalk somebody. Honestly, I felt so bad that after finishing the lesson that, when nobody could see me, I cried. The next day the teacher was called by one angry parent of a boy who said that these topics should not be discussed in the school. Even now, after several years, I am wondering why the adults are so afraid of talking about normal things, even more so than their children. In actuality, we view these things as normal, and even joke that we could provide some new information to our parents.
Nothing has changed since then except the increasing number of rapes, sexual harassment and pregnant teenagers. Of course, when something like this is happening the girl is the one to be blamed and the one whose life is changing dramatically. I know some of the politicians in our country have started to talk about the importance of sexual and reproductive education, but they are still very reserved. I hope, however, that my generation will manage to push these challenging issues forward on the political agenda and get rid of the traditional influence.
By youth blogger Laura Vition. Laura is a high school student in Chisinau, Moldova.