Representing Women Seeking Asylum in the US: Gender-Based Persecution
October 24, 2018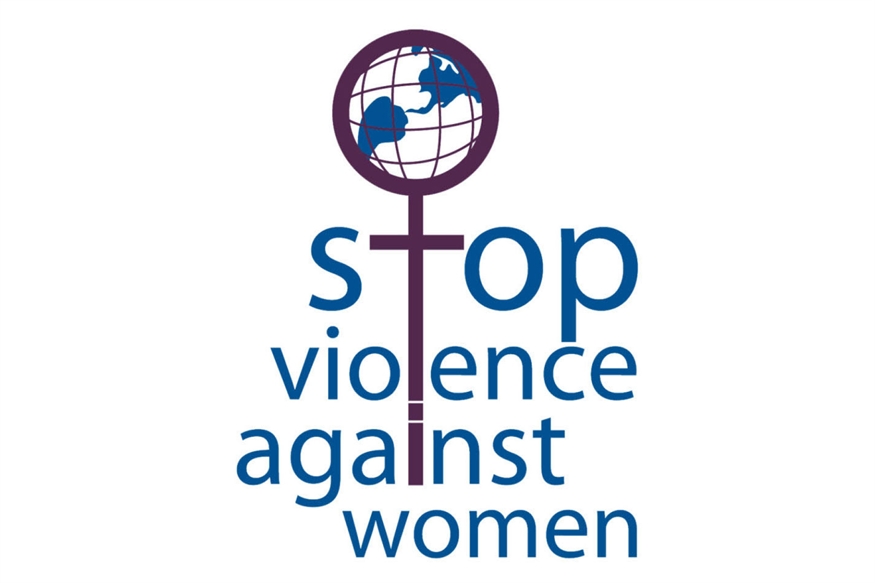 In representing several women seeking asylum in the US based on gender-based persecution, I have learned a lot and had some of my most memorable experiences as a lawyer.
Nancy" is a woman from Guinea who was subjected to female genital mutilation at thirteen, and again at fourteen, and then the victim of persistent violence and rape by her husband that family, friends, her doctor, and the police were unable or unwilling to stop. She twice fled the country, but her husband found her and forced her to return home, which only led to escalating violence and prolonged imprisonment. Her family counseled her to "accept" this treatment, and the police refused to intervene because her husband was a high ranking member of the military police. She escaped to the US, was granted asylum, and is working to reunite with her children.
"Donna" is a woman from Cameroon who was the victim of levirate marriage. She was viewed as property of the family, since a dowry had been paid, so after her husband died she was required to marry one of her brothers-in-law. When she refused, she was sexually assaulted, told she would "get used to it," and her family and business were threatened. She escaped to the US, was granted asylum, and has reunited with her children.
"Janet" is a woman from Kenya who was the victim of female genital mutilation. She was seeking protection for herself, and also to prevent having to take her daughter back to Kenya where her family would require that her daughter also undergo female genital mutilation. She was granted withholding of removal, so that she and her daughter are safe in the US.
"Francis" is a woman from The Gambia who was the victim of female genital mutilation, and who sought to avoid a forced marriage to a much older man. She had secretly acted as an activist working to educate people about the risks of female genital mutilation, and her mother, at great risk to herself, persuaded her father to let Francis pursue her education. In order to prevent the forced marriage, and to continue her education, she came to the US, sought and was granted asylum.
The primary reason these awful things happened to my clients is because they are women. Female genital mutilation, forced marriage, levirate marriage, and ongoing domestic violence continues to happen because in some places women and girls are not viewed as fully human, endowed with the same rights as men. We should be proud that our legal system rejected that view, and instead found affirming their basic human rights worthy of protection.
A recent decision from the Attorney General has proposed to make it more difficult for women fleeing gender-based violence to get protection in the US. In Matter of A-B, 27 I&N Dec. 316 (A.G. 2018), the Attorney General invoked a rarely used power to certify to himself a case for decision so that he could change the law in this area. In the case, the primary issue that had been litigated was whether the applicant was credible, and the Department of Homeland Security even had agreed that private violence like domestic violence that a government cannot or will not control can be a proper basis for asylum. The Attorney General, however, reached out to decide a broader issue, which was whether, and under what circumstances, being a victim of private criminal activity constitutes a cognizable "particular social group" for purposes of an application for asylum or withholding of removal. Though the holding of the decision narrowly overruled a previously-decided case from the Board of Immigration Appeals the Attorney General, largely through dicta, articulated and encouraged a very restrictive view of asylum law. The decision posits that violence inflicted by private actors, rather than governments, is generally not the type of persecution that our asylum laws were intended to address.
There are many flaws, procedural and substantive, with the decision. The odd procedure of the case suggests that the Attorney General was searching for a vehicle to render broad policy pronouncements to restrict asylum law. The decision states that it is not minimizing the "vile abuse" that the woman in the case suffered in the form of domestic violence by her ex-husband. Unfortunately, the way it elevates form over substance and erects barriers for women who have been so victimized suggests otherwise. Most fundamentally, it applies a feeble, restrictive view of asylum law, somehow drawing perceived comfort from the rather hollow observation that "the asylum statute does not provide redress for all misfortune."
I believe that gender-based persecution is indeed the type of harm that our asylum laws should work to address. It is well-established in international law that states have an obligation to exercise due diligence to prevent, investigate, and punish actions by private actors. The U.N. Declaration on the Elimination of Violence against Women (DEVAW) states that governments are urged to "exercise due diligence to prevent, investigate and, in accordance with national legislation, punish acts of violence against women, whether those acts are perpetrated by the State or by privates persons" (Art. 4(c)). General Recommendation No. 19 by the U.N. Committee on the Elimination of Discrimination against Women (CEDAW) also provides that states may be "responsible for private acts if they fail to act with due diligence to prevent violations of rights or to investigate and punish acts of violence." In my experience, allowing the asylum laws to protect people deprived of their basic human rights by private actors because of their gender is a powerful way for this country to stand up for the dignity of all people. When we see this harm not as mere private acts of violence but as systematic persecution, we affirm the importance of human rights for all people. The Attorney General's decision, which seeks to set aside years of development of the law in order to make it more difficult for women to obtain protection, is misguided. It will make it more difficult for women like the ones that I've represented to be safe and free.
The decision will make it harder, but certainly not impossible, to win these cases. There are still helpful cases from Circuit Courts of Appeals across the country that support gender-based claims from private actor persecution. Advocates may need to present more arguments and evidence that demonstrate governments' failure to prevent the harms inflicted by private actors. Use of expert witnesses to present this evidence may also be needed in more cases. While the Attorney General's decision is a significant setback, there are still many claims based on private actor persecution that should prevail.
In 1788, George Washington wrote "I had always hoped that this land might become a safe and agreeable Asylum to the virtuous and persecuted part of mankind, to whatever nation they might belong." We know, however, that the history of the US regarding the protection of refugees has been uneven, vacillating between openness and prioritizing human rights to times where we have turned our backs to the persecuted and failed to live up to our country's ideals. At times like this when we fall back, lawyers can make a difference by standing up for victims of human rights abuses. By helping asylum seekers overcome the new hurdles placed by the Attorney General, and hopefully restoring the law to embody greater respect for freedom and human rights, we can enlist ourselves on the right side of history. I am so glad that Nancy, Donna, Janet, Francis and others like them are safe. But today asylum seekers, particularly women who have been victims of private actor violence, are going to need help more than ever.
Dean Eyler is Principal and Intellectual Property Litigation Chair at Gray Plant Mooty and a volunteer attorney with The Advocates for Human Rights.