Don't Trade Off Human Rights in Budget Reconciliation Immigration Negotiations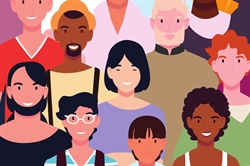 Date:
August 25, 2021
Country:
United States of America
Type:
Action
Issues:
Asylum
/
Detention
/
Due Process and Fair Trial
/
Legal Representation
/
Migrant Rights
/
Racial Justice
/
Women's Rights
Congress continues its work on a budget reconciliation package that includes a long overdue avenue for essential workers, DACA recipients, and TPS holders to move toward citizenship. This tremendous opportunity, however, must not come at the cost of human rights.
The United States' outdated immigration system is in drastic need of changes that bring our policies in-line with human rights standards and the realities of human migration. The proposed reconciliation deal addresses an important part of immigration, but it is far from what's needed.
As congress moves forward, it must ensure that human rights are not traded off in negotiations.
1. Refuse trade-offs which harm asylum seekers and other vulnerable individuals. We can-and must-provide clean paths to citizenship while upholding our commitment to protecting vulnerable people. Seeking asylum is a human right, which should not be used as a political tool for negotiations.
2. Ensure a clean path to citizenship that does not reinforce systemic racism. Because the criminal justice system overwhelming harms noncitizens and BIPOC communities, we must disentangle our criminal and immigration system by removal bars for people who have criminal histories.
3. Uphold due process protections in immigration proceedings by funding government-appointed access to counsel. Immigration proceedings are complex and high-stakes, leaving people with meritorious claims for status or protection vulnerable to improper removal without adequate legal representation. Ensuring our immigration system is fair requires funding legal counsel, particularly for vulnerable individuals.

4. Stop bloated and wasteful budgets for detention and border control machines. Not only is detention rife with rights abuses, it wastes billions of dollars each year to detain people civil immigration proceedings. More effective, safe, and fair alternatives to detention and border control should be funded in lieu of further bloating ICE and CBP budgets.

5. Provide a path to citizenship for Temporary Protected Status (TPS) holders. TPS has provided a crucial lifeline for people who cannot return home due to conflict, natural disasters and more. Yet, for many people, the temporary has become more permanent. People who hold TPS for long periods should have a safe, orderly, and fair path to remain part of our communities without fear of removal.

6. Provide a path to citizenship for farmworkers and essential workers. Gaps in our immigration system allow for exploitation and trafficking of those who help feed the nation and kept it running during the pandemic. Providing a safe, orderly, and fair path to migrate and work with dignity recognizes these contributions and will close loopholes that allow exploitation.
Tell congress to reject trade-offs that undermine human rights as it negotiates immigration provisions during the reconciliation process. Find out how to contact your members of congress here.