The Advocates Joins Call on DHS to Prioritize Protection, Due Process in Immigration Enforcement
November 4, 2021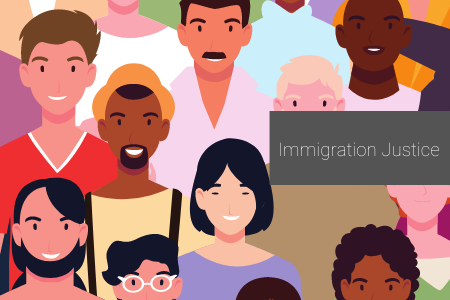 The Advocates for Human Rights joined more than 110 organizations across the country in calling on DHS Secretary Mayorkas to issue guidance clarifying the parameters of a September 30 memo on civil immigration enforcement.
Without further guidance, the memo threatens to expand the number of people ICE officers arrest, detain, and deport. Although the memo moves away from certain harmful categories such as "aggravated felony" and gang affiliation, it continues to employ broad and vague definitions of "public safety," "border security," and "national security" that will lead to further criminalization and harm to our communities.
Our experience with ICE under the interim enforcement priorities and in previous administrations has shown that discretion cannot be left up to individual ICE officers to make such potentially life-altering determinations, and that robust review and engagement is needed to ensure accountability and an implementation process that does not lead to further harm. We seek guidance that a) delineates groups for whom a presumption of forbearance or release should apply; b) clarifies and narrows the priority enforcement categories; and c) implements accountability measures and meaningful review processes.

Document:
ICE Enforcement Priorities Letter 11.4.21.pdf