Protecting Trafficking Survivors Requires More than Empty Promises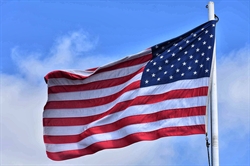 Date:
November 24, 2021
Country:
United States of America
Type:
Post
Issues:
Accountability 
/
Human Trafficking
/
Legal Representation
Last month, Department of Homeland Security Secretary Mayorkas said "The victim-centered approach is critical to the . . . Department's fight against all crimes involving severe abuse and exploitation. Safeguarding, supporting, and respecting victims of human trafficking is not just the right thing to do. It also enables law enforcement to better detect, investigate, and prosecute perpetrators of human trafficking. "Despite this rhetoric-and numerous policies, laws and regulations-intended to support trafficking survivors, DHS is failing them.
The world, through the Palermo Protocol on Trafficking in Persons, has determined that combatting human trafficking and protecting trafficking survivors are priority issues. The U.S., through signing the Protocol, passing the Trafficking Victims Protection Act and its reauthorizations (TVPRA), and numerous policies, regulations and rhetoric, has agreed. The TVPRA specifically provides special immigrant status-T nonimmigrant status, or "T visa"-for trafficking victims who are in the U.S. due to the trafficking and have complied with reasonable law enforcement requests. DHS implements the T visa provisions of the TVPRA through USCIS Vermont Service Center-a special agency office designed and purportedly trained to handle special cases involving trafficking victims and other sensitive cases with care. Yet, VSC has been rattled with procedural issues that conflict with the Secretary's words supporting victim-centered approaches and protections for trafficking victims.
The Advocates has seen this first-hand through our direct client services. While the TVPRA provides special immigration protections, our clients and pro bono attorneys have been severely impacted by several unsanctioned procedures that bar access to benefits in practice. For example, due to USCIS practice of routinely denying requests to waive filing fees-despite clear Congressional direction that a waiver be provided-USCIS improperly denied the T visa application of a labor trafficking survivor, resulting in prolonged appeals and uncertainty as well as additional work for our pro bono team that could be better directed to help others. We have also been impacted by USCIS practice of failing to provide meaningful paths for communication on cases. In one case, our attorneys have tried email, phone and paper communications with DHS for more than one year to receive an update needed to ensure the immigration court proceedings do not proceed for the young brother of a labor trafficking victim, but still have not been able to reach USCIS. In addition, we are concerned about long delays and mishandling of cases, including issuing unnecessary requests for evidence, which cause trauma and undo hardship for survivors continually living in fear of removal and retribution from their traffickers.
Citing these ongoing concerns, we recently joined partners at the American Immigration Lawyers Association (AILA) and others in writing to Secretary Mayorkas to demand that USCIS-VSC remove barriers for trafficking victims and ensure their practices meet their rhetoric of victim-centered approaches. We also included many suggestions for improvements in our recent comment on proposed changes to the T visa regulations, and continue to advocate for changes that ensure our practices mirror the promises on protecting victims and stopping trafficking.