It's Past Time to #Welcome With Dignity
February 10, 2022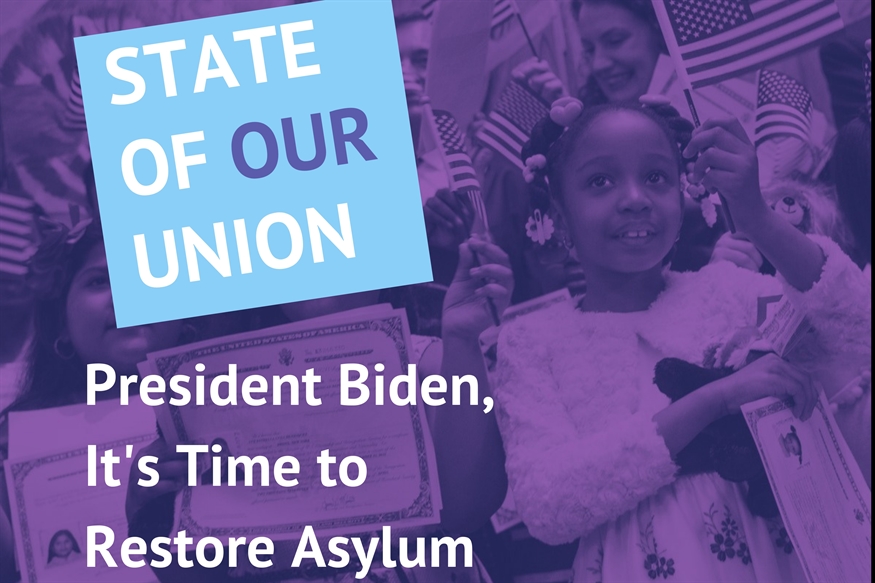 On March 1st, President Biden will deliver his first State of the Union to Congress and the public outlining achievements from his first year in office and priorities for the year ahead. Join The Advocates for Human Rights and the #WelcomeWithDignity campaign to urge the President to uphold our laws and his promise to restore access to a fair asylum system to people seeking safety in the United States, as he promised on the campaign trail.

In his first year in office, President Biden failed to protect and uphold the rights of people seeking asylum. Rather than ending Trump's detrimental asylum policies, the Biden administration continues to defend the use of Title 42 to expel most migrants without any opportunity to apply for asylum while also expanding the 'Remain in Mexico' policy that forces people seeking protection to wait in dangerous conditions in Mexico. Currently, there is no way for an asylum seeker to approach a port of entry and ask for protection.

The world witnessed the abuse of Haitian migrants in Del Rio, Texas, by Border Patrol agents on horseback. Despite nationwide calls for accountability, the Homeland Security Office of Inspector General declined to investigate and many of the witnesses and asylum seekers captured on film were swiftly removed. Haitians and Black migrants seeking safety continued to be expelled under Title 42.

Please take a few minutes to email President Biden and demand that his administration uphold the human and legal right to seek asylum at the U.S. border with humanity and dignity.
>> Click here to send an email to President Biden