Return to summary
Temporary Protected Status No Substitute for Afghan Adjustment Act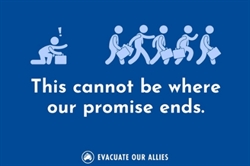 Date:
March 16, 2022
Country:
Afghanistan
Type:
Press Release
Issues:
Asylum
,
Migrant Rights
The Advocates for Human Rights welcomes the administration's recognition of the continuing need to protect people in the United States from deportation to Afghanistan. Following the U.S. withdrawal last year, human rights conditions have deteriorated precipitously. Designation of Temporary Protected Status (TPS) for Afghanistan is an appropriate, if overdue, response needed to protect those Afghans who were in the United States at the time of the withdrawal from forcible return to Afghanistan.
But the administration's Temporary Protected Status designation provides only that - temporary reprieve from expulsion to Afghanistan for a period of 18 months. By definition, TPS does not lead to permanent residence in the United States.
"TPS should never be a stand-in for safe, fair, orderly immigration policies that uphold migrant rights," says Robin Phillips, executive director of The Advocates for Human Rights. "It's shortsighted to think that return to Afghanistan will be viable in in the foreseeable future, and Congress must not leave tens of thousands of Afghans in the long-term limbo of TPS. Congress should meet the administration's action by swiftly passing an Afghan Adjustment Act."
The Afghan Adjustment Act would provide a path to permanent residence for Afghans. Arriving evacuees entered with humanitarian parole, allowing them to stay in the United States for only two years. Legislation is essential to ensure that Afghans are not left without status or forced to go through the slow and traumatizing asylum process.