Holding Abusive Employers Accountable
June 28, 2019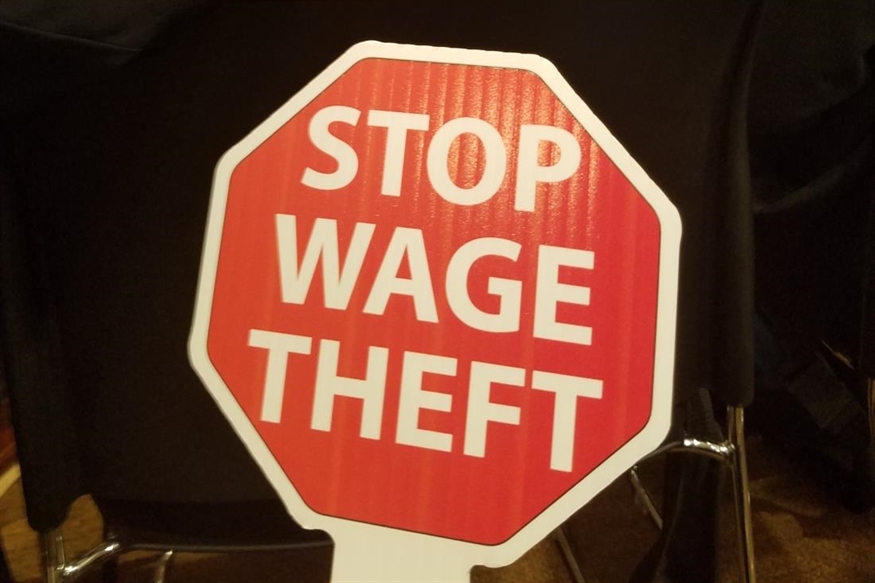 The Advocates is celebrating a victory at the state legislature this year! We are part of a coalition fighting to protect workers' rights that helped pass a new law criminalizing wage theft.

Labor trafficking is closely linked to labor exploitation such as wage theft or dangerous working conditions. In certain industries, exploitative businesses routinely refuse to pay workers what they are legally owed, avoiding liability through subcontracting, misclassifying employees, and threatening retaliation if anyone complains. Traffickers take advantage of this environment of impunity, coupling exploitation with coercion and control that keeps their victims trapped, unable to stop working.
A key component of a system to prevent and identify labor trafficking is a robust response to labor exploitation, eliminating the environment where traffickers can operate undetected. As The Advocates discovered in our report Asking the Right Questions, our system for responding to labor exploitation was not doing enough to combat abusive employers.
The Wage Theft Coalition was formed to end this environment of impunity and this spring worked with Representative Tim Mahoney to craft legislation that corrects some of the shortfalls of current laws. Many hearings and negotiations later, the bill passed and Minnesota now has one of the strongest wage theft laws in the country.
Some highlights of the new law:
Wage theft can now be criminally prosecuted like all other theft. If an employer steals from an employee, they can face up to 20 years in prison. Even small amounts, like a withheld last paycheck, can trigger jail time and fines.
Retaliation against employees for making a complaint is specifically prohibited and subject to fines of up to $3000 per act.
The Department of Labor has expanded investigatory powers and the clear legal authority to collect all wages owed, not just minimum wage or overtime.
Workers must be provided notices when hired that list all the details of their pay including any deductions, as well as more detailed earnings statements with each paycheck.
Workers have a substantive rights to the payment of all wages and commissions on a regular pay day.
Senior Researcher Madeline Lohman testifies before the MN Senate Jobs Committee on the link between labor trafficking and wage theft. She called for strengthening the current bill, SF 1816. Here are some key things she presented to the Committee:
Enhanced criminal and civil penalties for wage theft can help deter traffickers. I welcome Senator Pratt's creation of a gross misdemeanor for wage theft, but would encourage the creation of felony wage theft provisions to allow prosecutors to match the gravity of the crime. Labor traffickers steal tens of thousands, sometimes hundreds of thousands of dollars from their victims. In no other context is a theft of hundreds of thousands of dollars a gross misdemeanor and not a felony; it should not be one in the workplace.
Labor trafficking is a serious crime that inflicts lasting harm on its victims, undermines legitimate business, and imposes costs on all of us. We have an opportunity today to strengthen Minnesota's response to this egregious human rights abuse. Please continue to strengthen the penalties against employers that commit wage theft so that traffickers can no longer operate with impunity.
Learn more about the new law here.
Thank you to everyone who supported these efforts and we look forward to continuing to improve Minnesota's protections for workers and response to labor trafficking and exploitation!